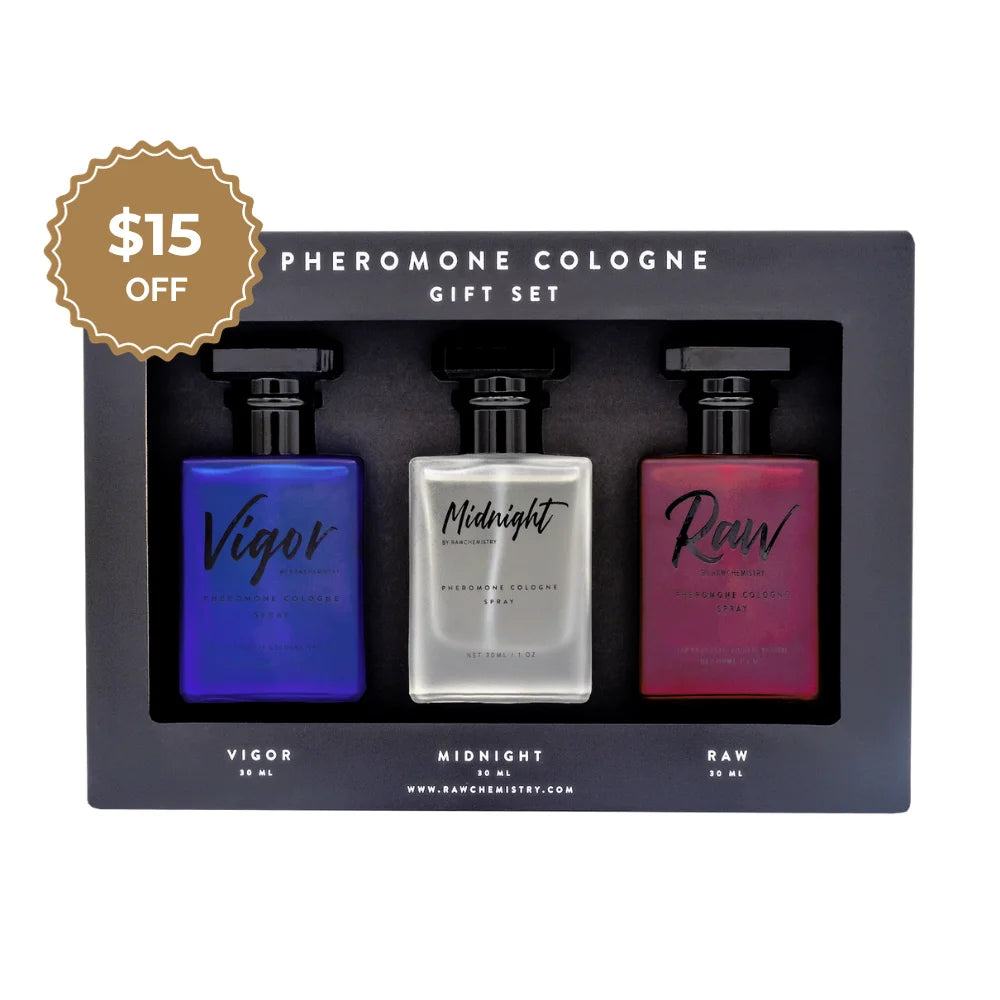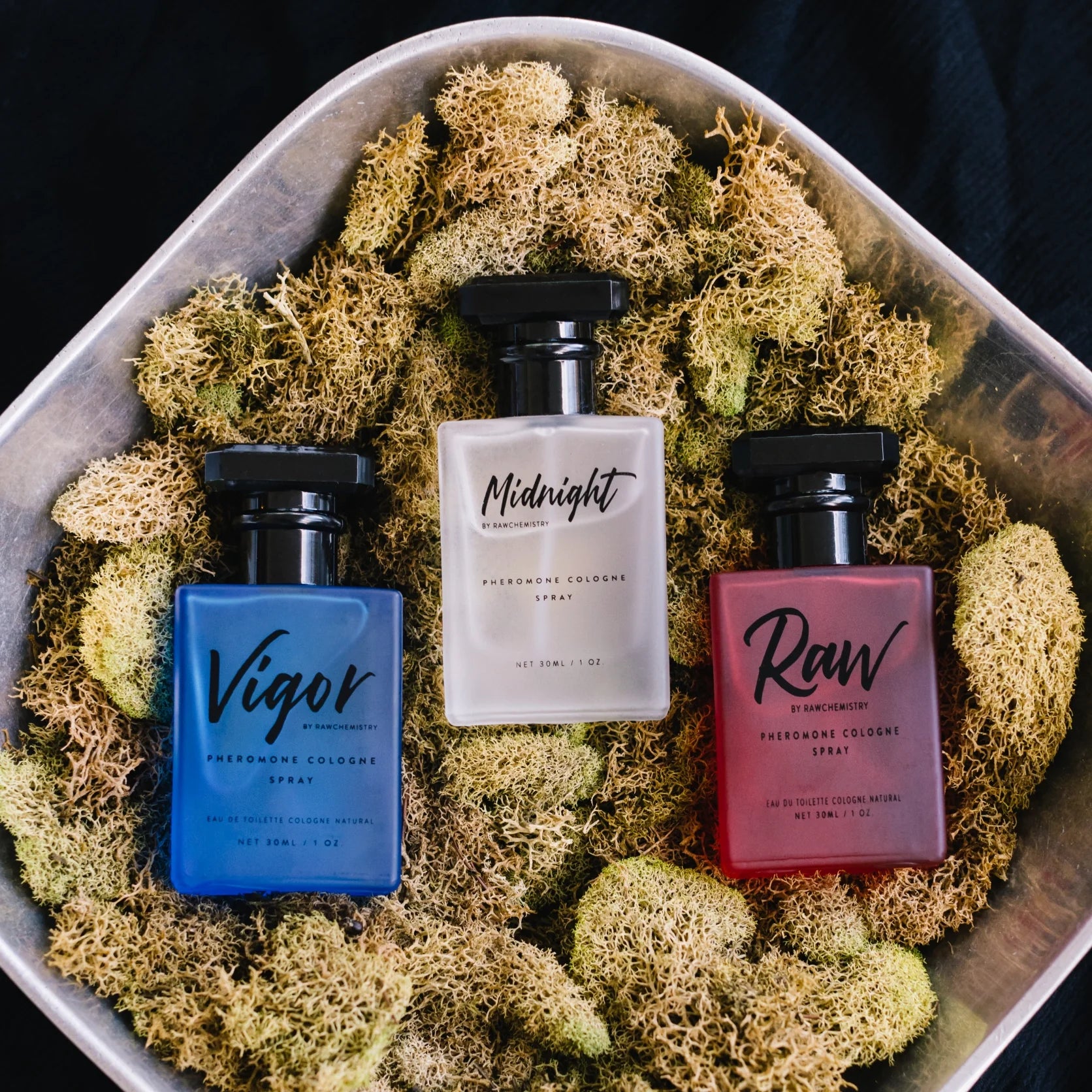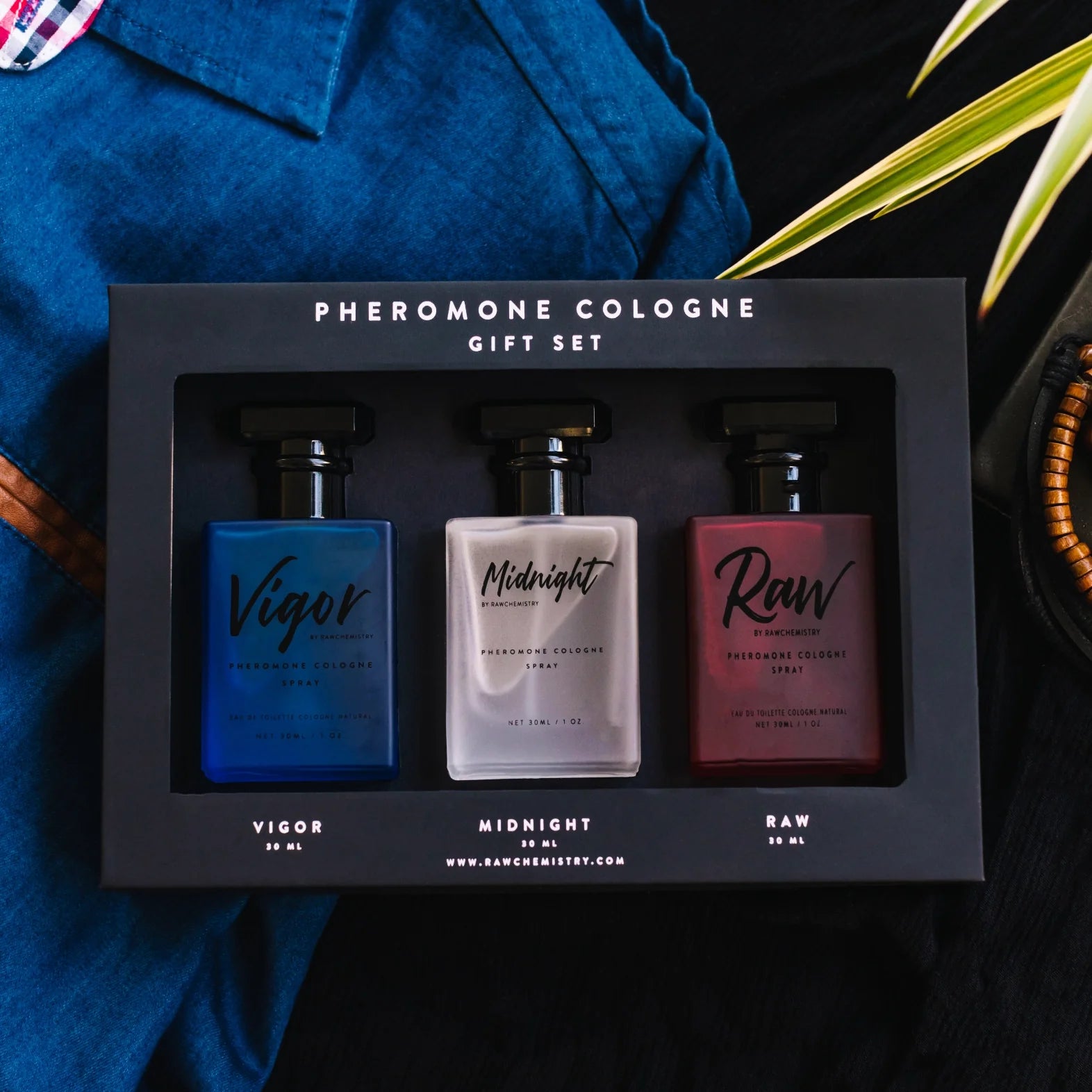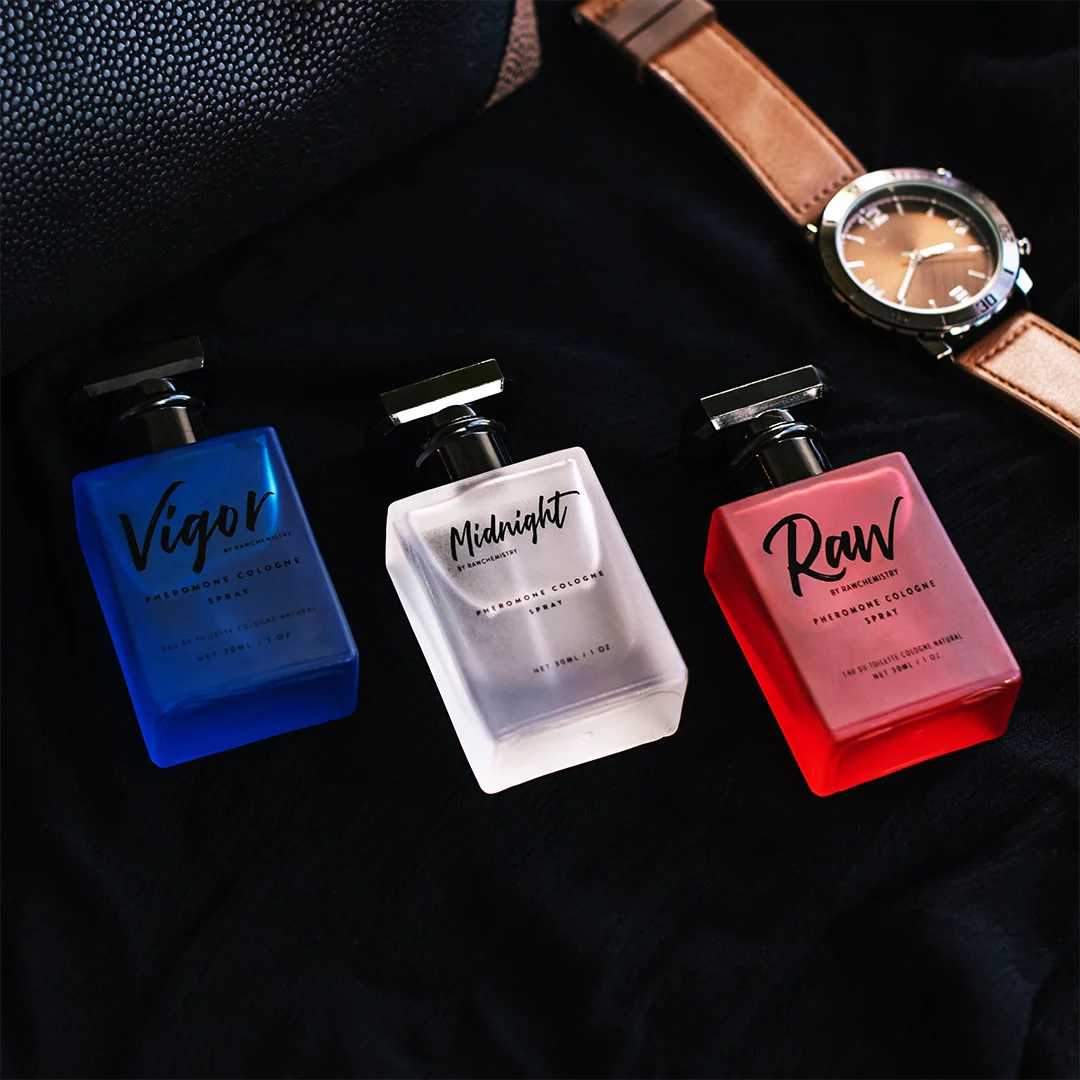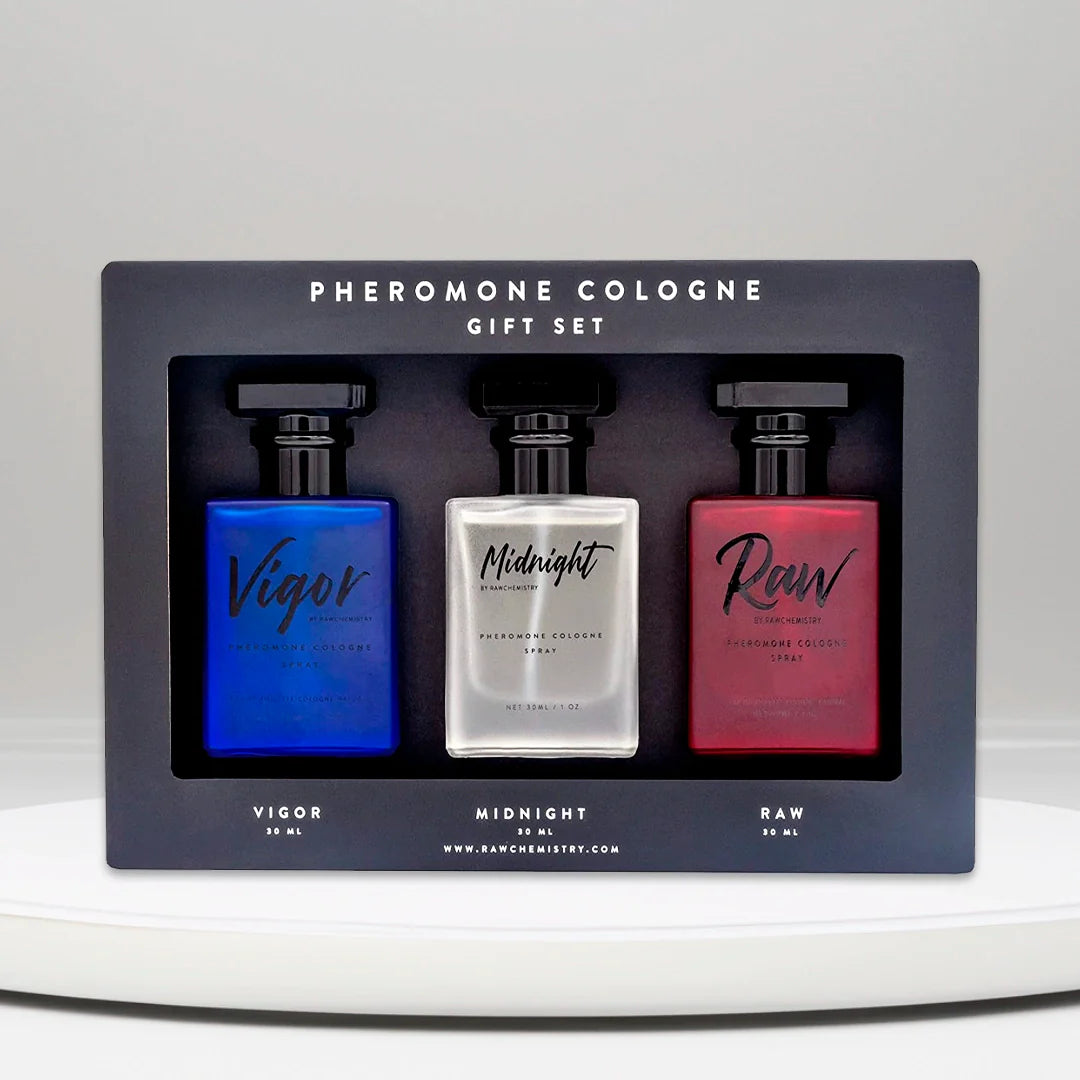 Pheromone Cologne Gift Set
COLOGNES FOR THE MAN WHO WORKS AS HARD AND HE PLAYS
Sale price

$59.99
Regular price

$74.99
(/)
Whether it's a long day at the office, jumping out of the shower at the gym, or enjoying an exhilarating night out, each of these pheromone colognes add a boost of raw masculine appeal to your presence. These versatile men's pheromone colognes stimulate the senses, creating a desire for more.
For the mountain man in us all, Raw Men's Pheromone Cologne gives you the edge you need to conquer the most challenging of obstacles.
Midnight by RawChemistry Pheromone Cologne for Men is the scent infused with human pheromones that gives you the edge to walk into a room with an air of confidence and a commanding presence that can be felt throughout the crowd.
Vigor by RawChemistry Pheromone Cologne is a rugged fragrance for men built from unrefined elements of nature, world travels, and intimate moments. 
---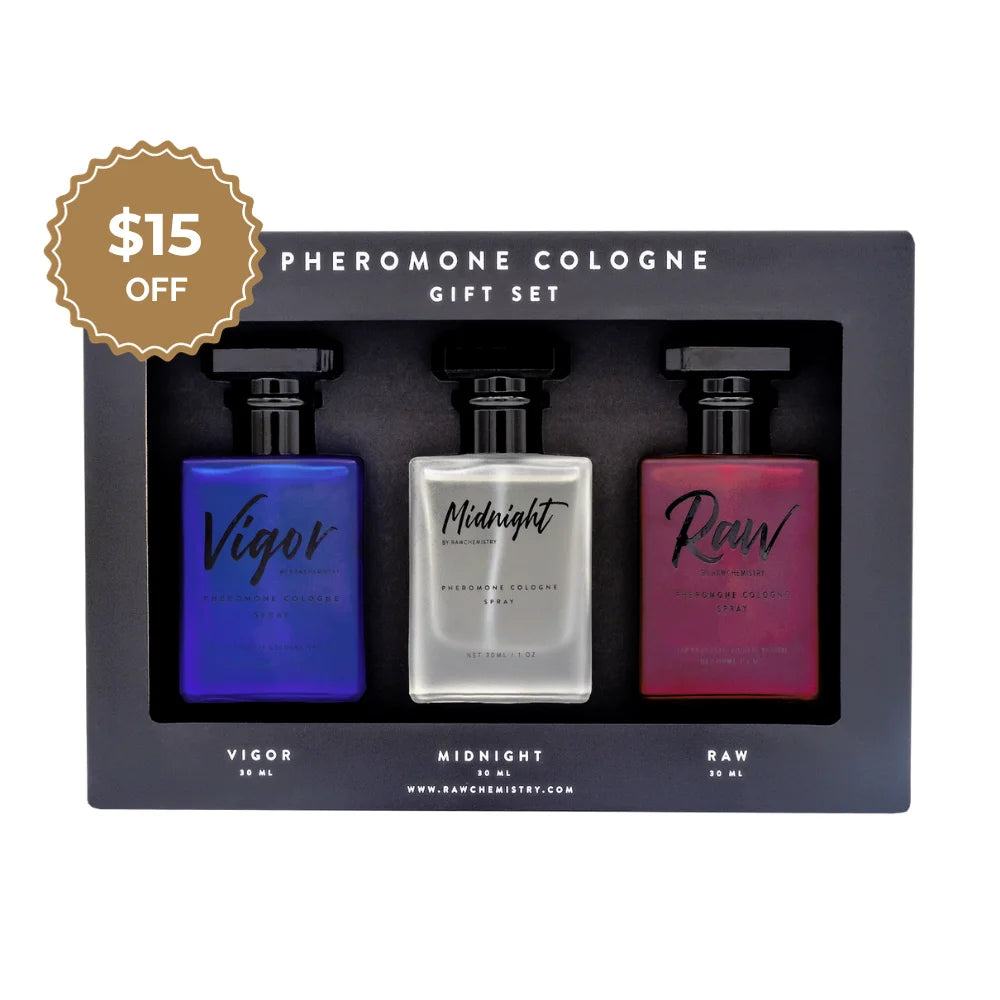 Pheromone Cologne Gift Set
Sale price

$59.99
Regular price

$74.99
Choose options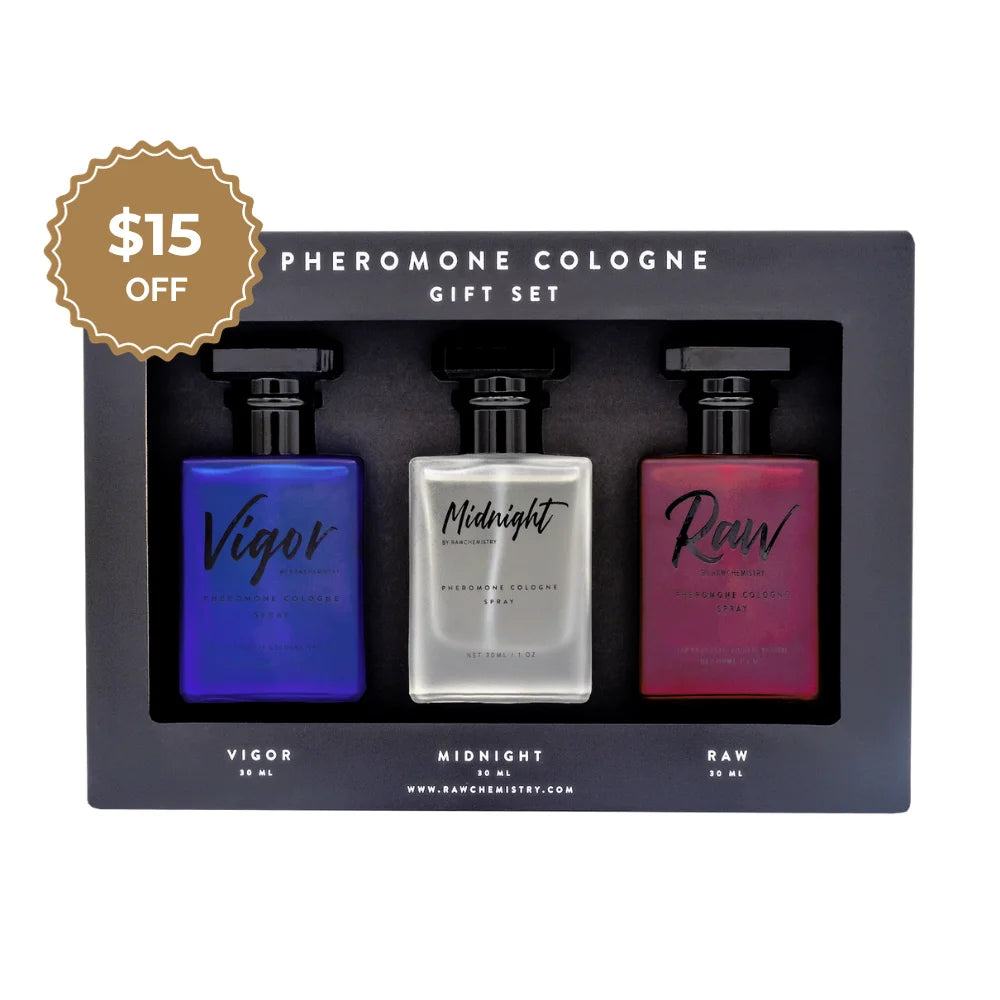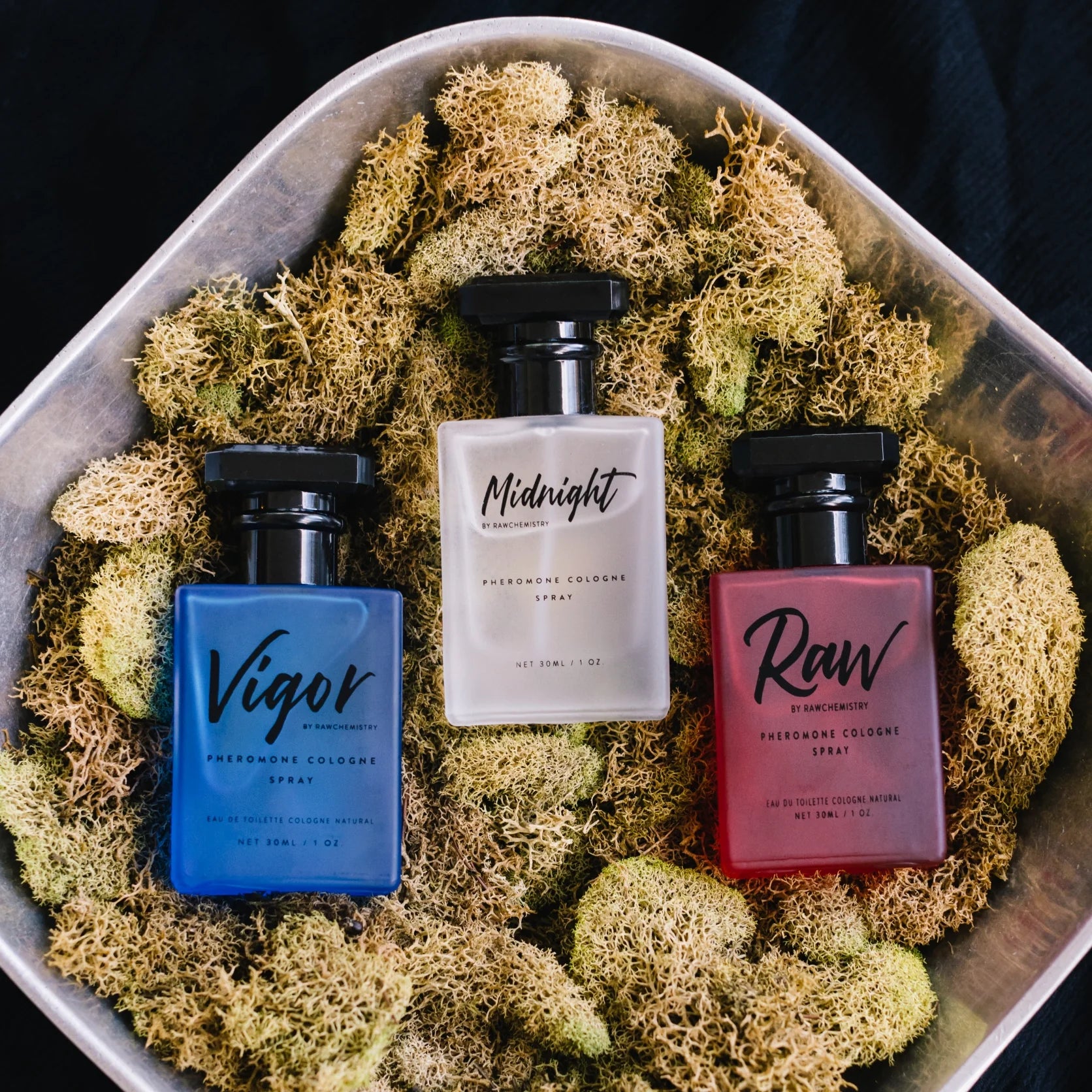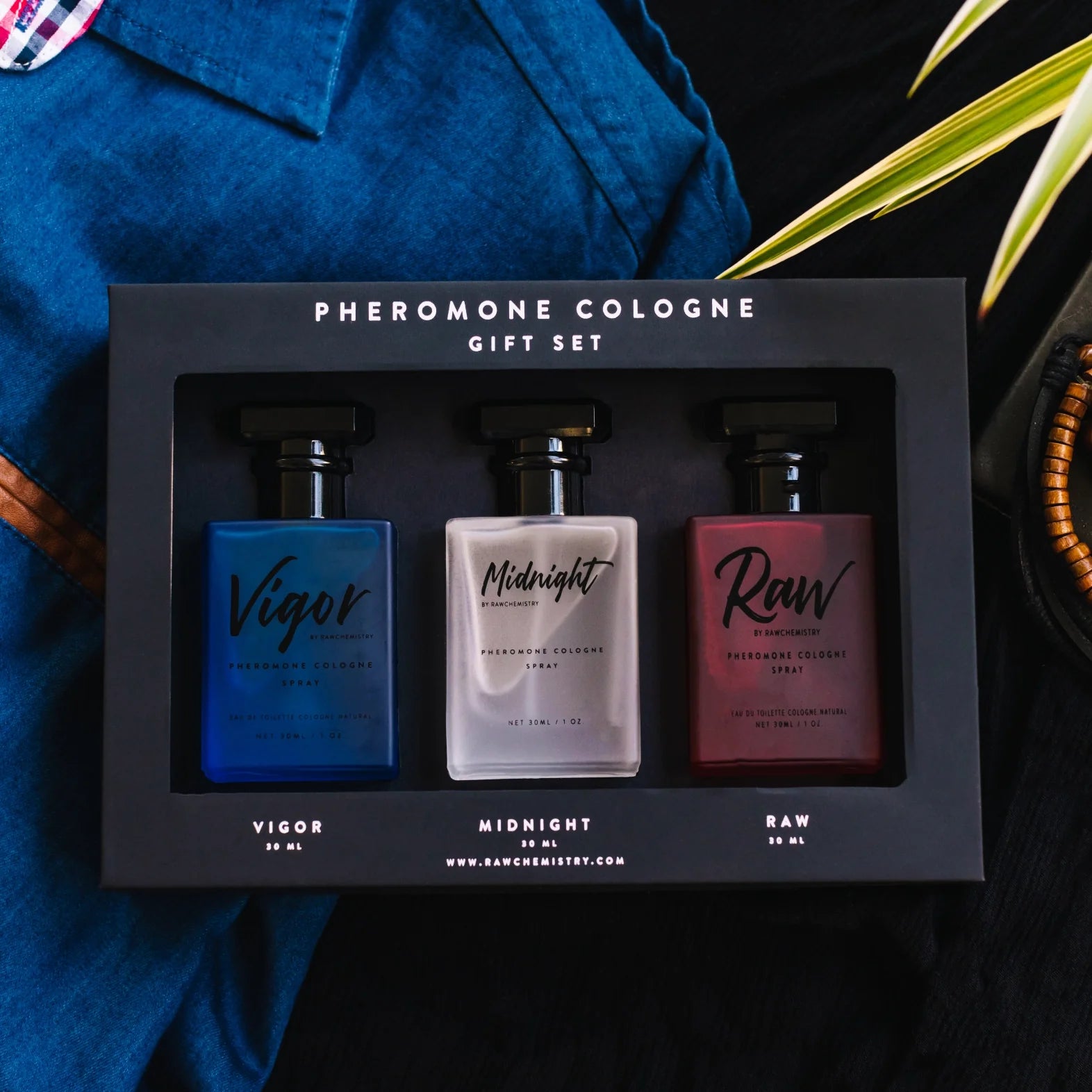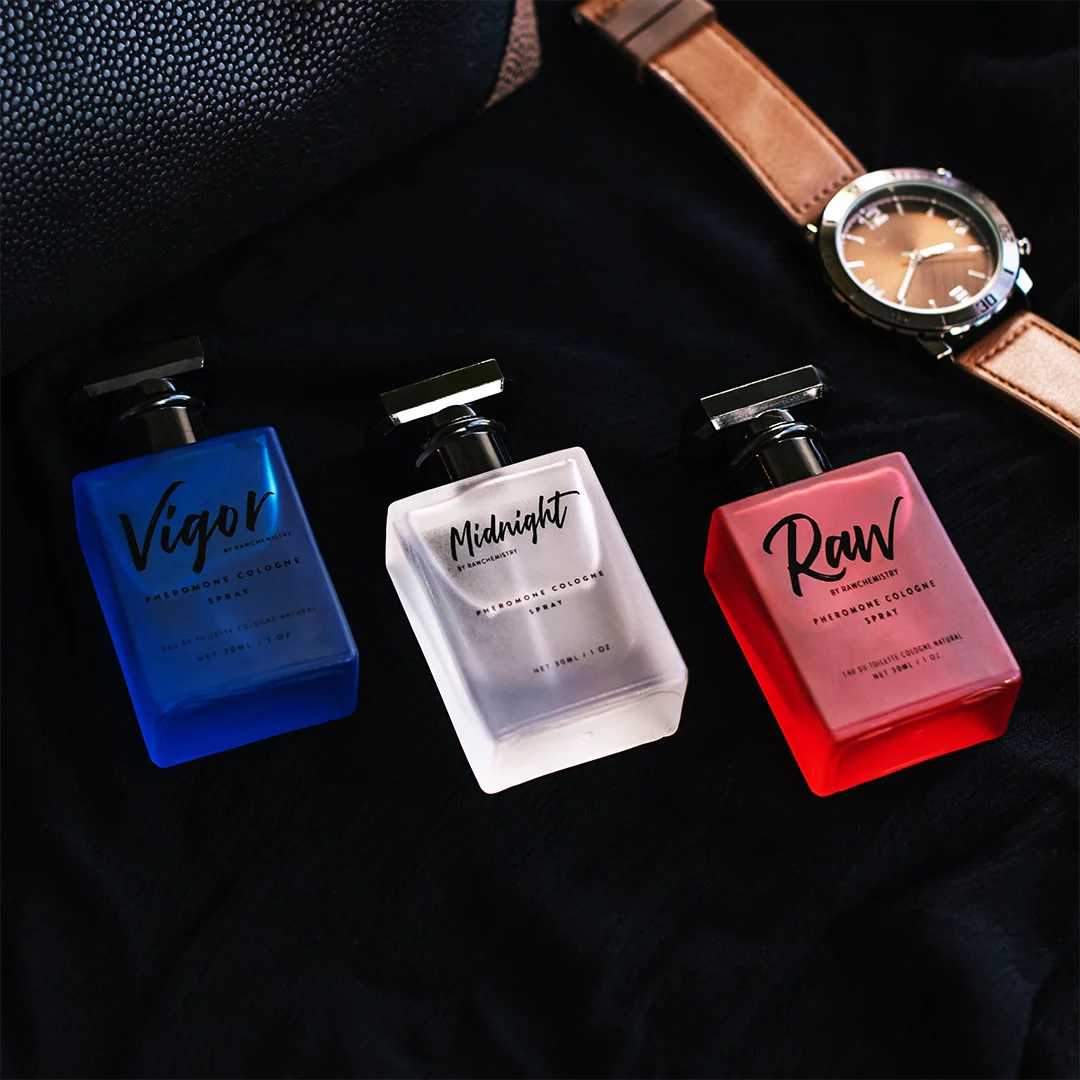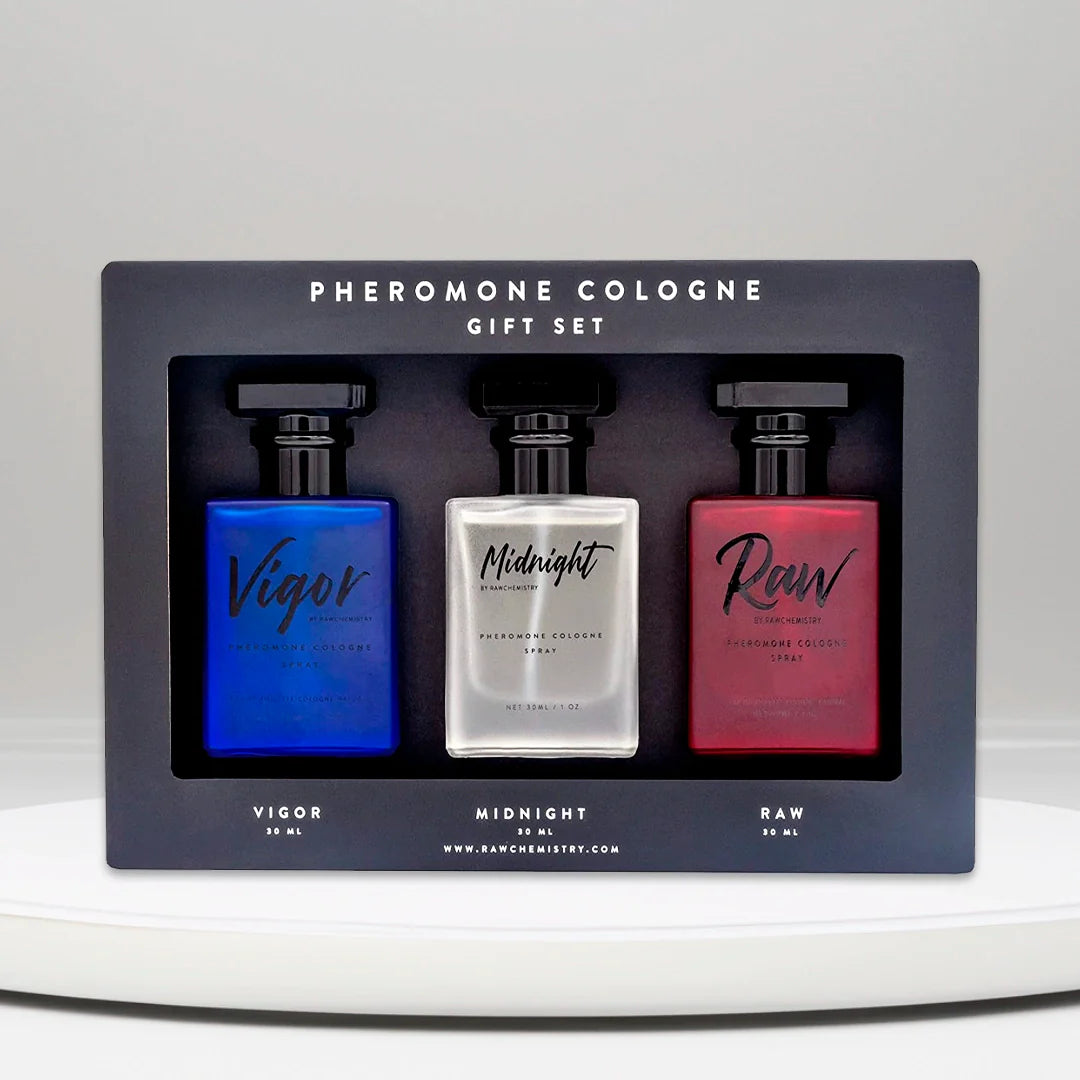 PHEROMONE COLOGNE FOR THOSE WITH TRUE GRIT
Hand-Crafted right here in the Pacific Northwest, we know a thing or two about life in the mountains. And just like the mountain man at heart, our formula is rooted in nature. These rugged fragrances for men is built from unrefined elements of nature, world travels, and intimate moments. RawChemistry's Pheromone Cologne Gift Set blends with your own pheromones to create an experience unlike any other. This is the best cologne for men to add a robust layer of strength and trustworthiness, from the workplace, to nightlife, to the wild, and everywhere in between.
FAQ
Frequently Asked Questions
Apply the given product to your heat points, also known as pulse points. These points are behind the ears, along the jawline and at the wrists. These are the nooks where your body naturally emits more heat and, therefore, maximizes the effect of the product.
The length a scent lasts depends on the wearer's skin. The drier a person's skin, the faster the product is absorbed by the skin. The more oil skin tends to have, the longer the product lasts.

For drier skin, to maintain freshness it typically requires application every 6 or so hours.

For more oily skin, the product may stay fresh as long as 10 hours.
Very natural. No silicones. No parabens. We keep our products as raw as our name implies. Rooted in a belief that what we put on our bodies matter, we provide an almost entirely organic product that truly delivers a holistic health experience for your daily routine.
The scent is an enigma. A mystery of sorts. The ingredients enhance a different sense to every nose and palette. While some declare they have an Earthy scent, others say Irish spring, while one more will claim vanilla. The only way to find out for yourself? Try a cologne or perfume.
There are 27 various all natural oils and ingredients that come together to create the magnetizing, natural products.