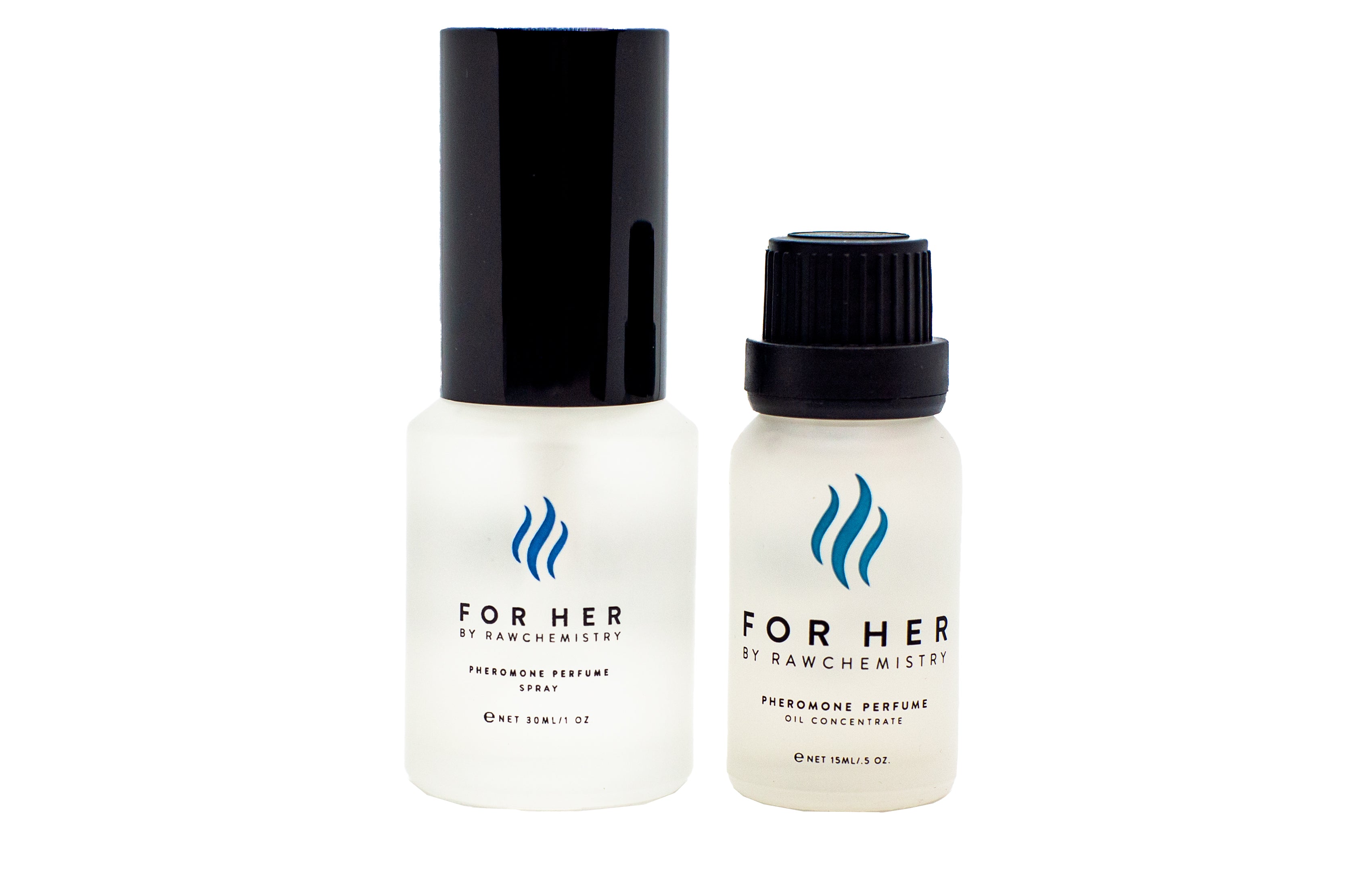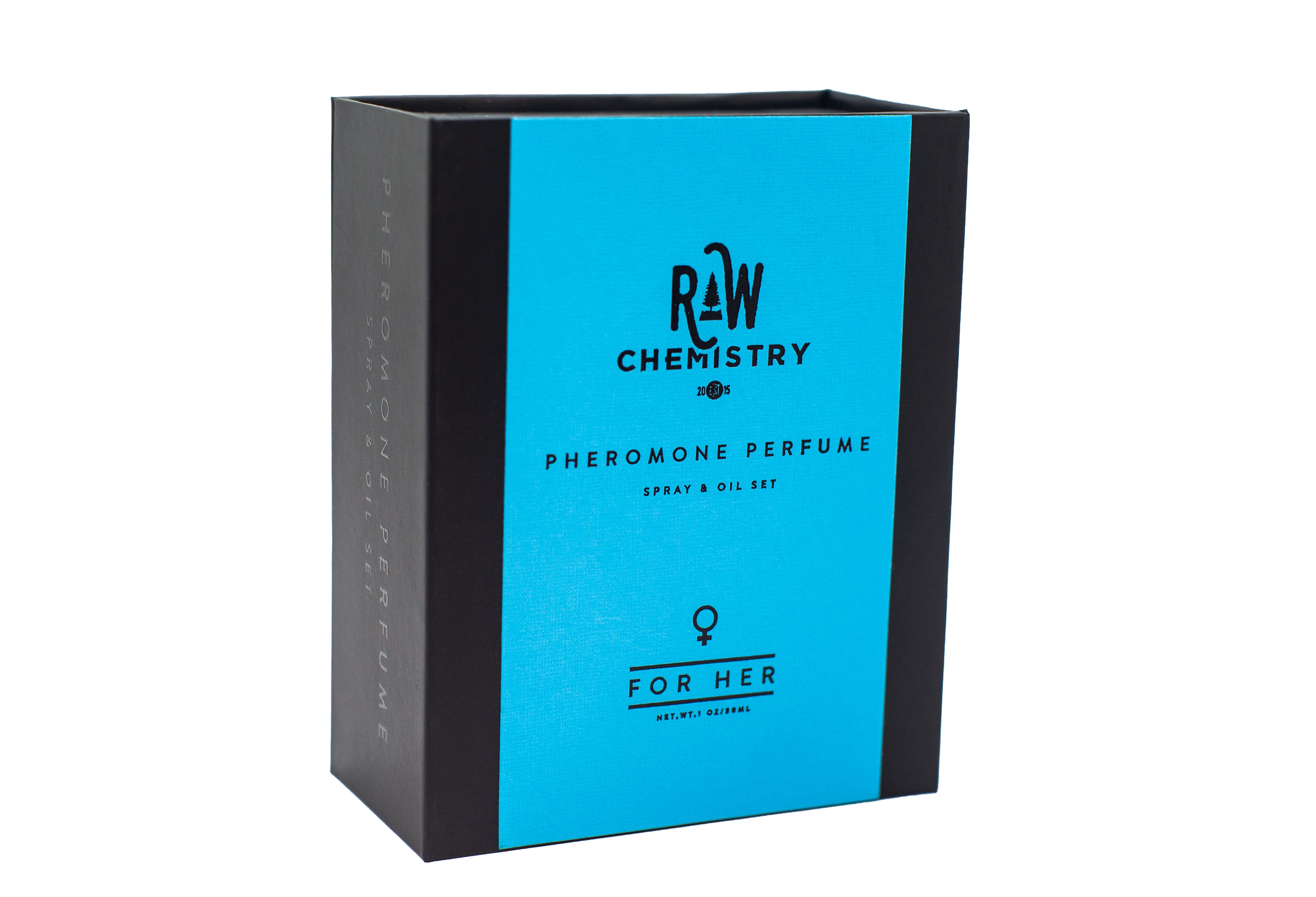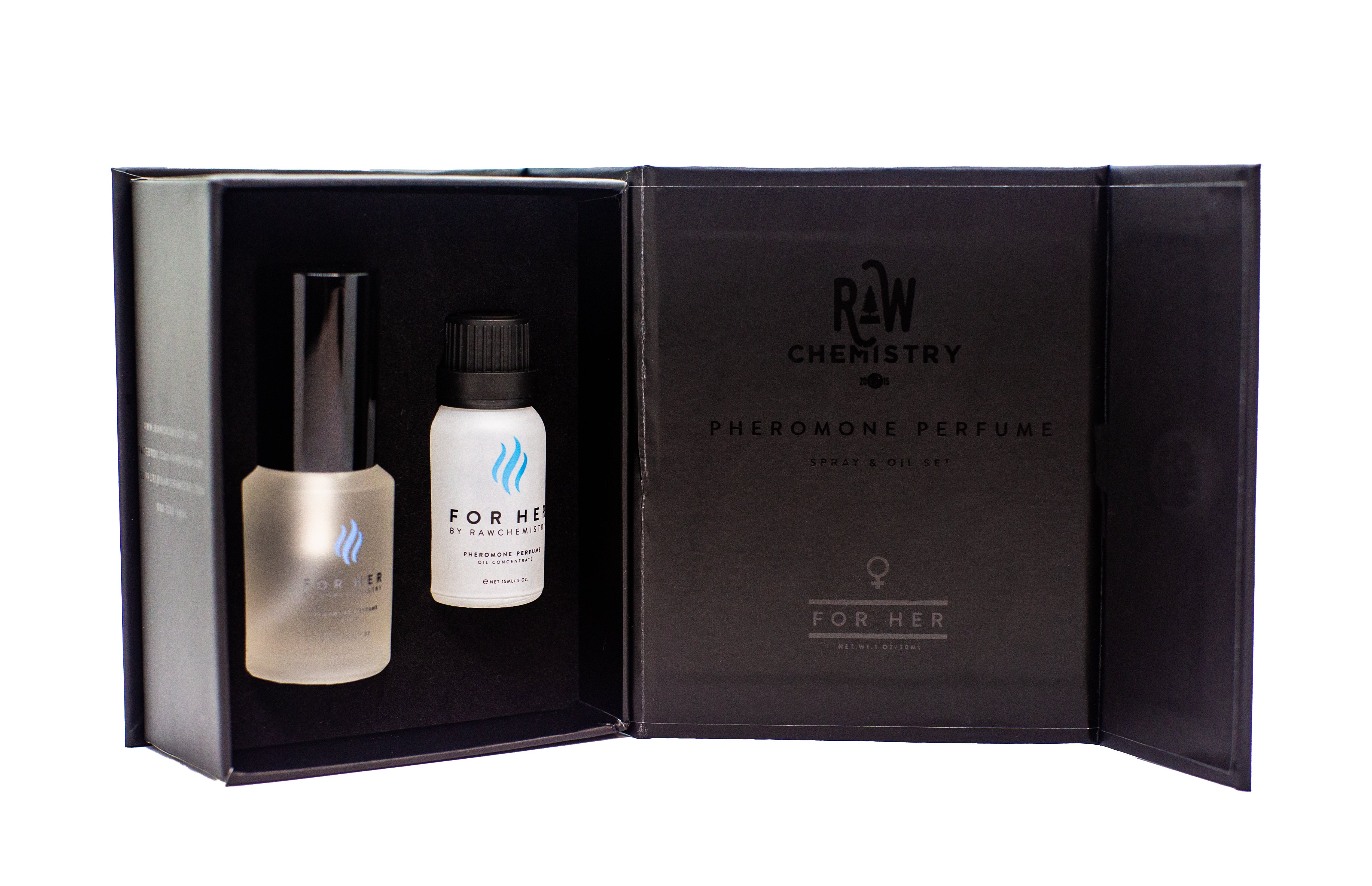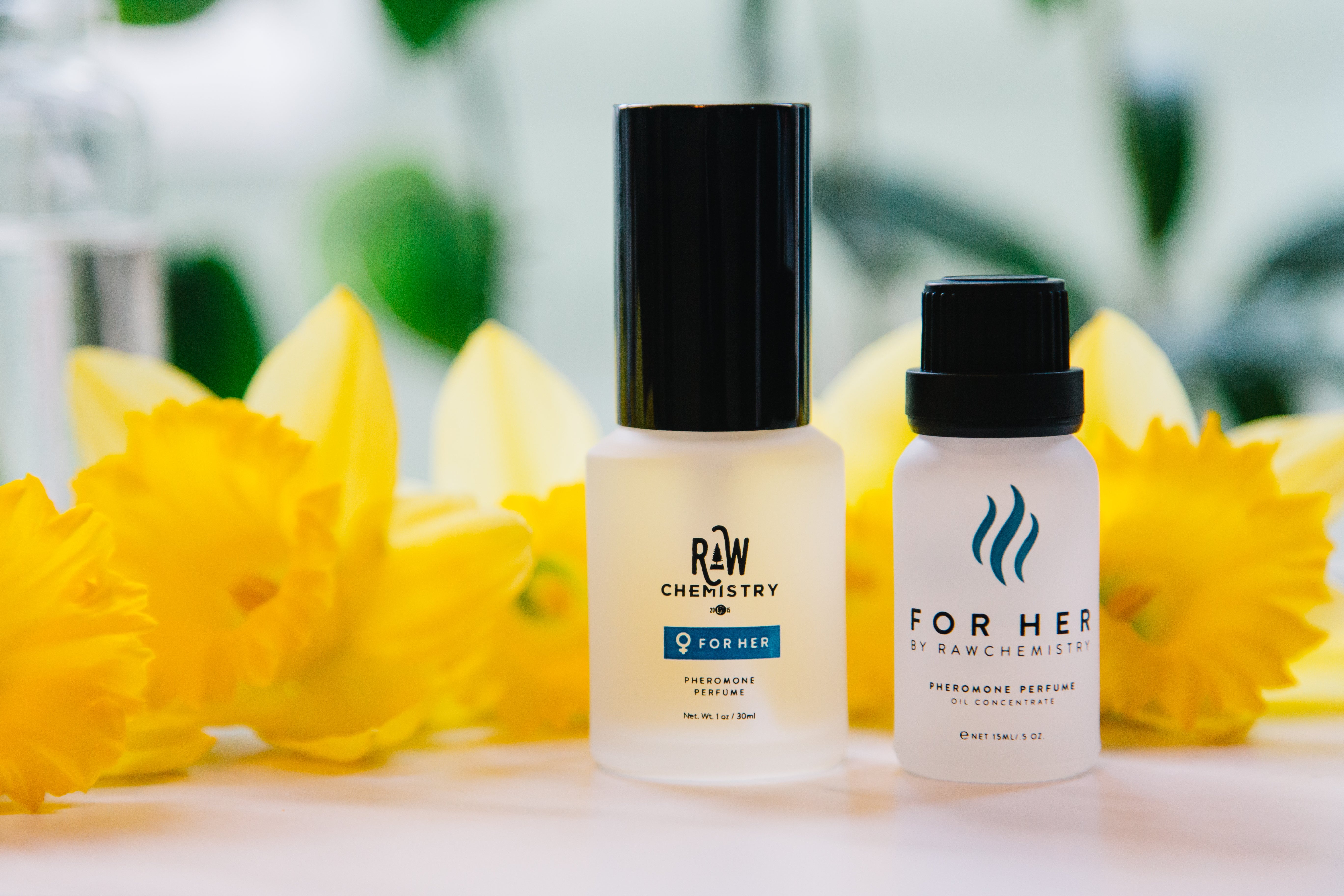 For Her by RawChemistry Pheromone Perfume Gift Set
RawChemistry's flagship and signature line, now in a convenient and eye-catching gift set.
Sale price

$42.50
Regular price

$0.00
(/)
Decadent fragrance and vegan ingredients combine to create this - the best perfume for women ever. Infused with pheromones to maximize confidence and connection, this pheromone perfume gift set offers wearers the highest level of luxury and wellness - without sacrificing through an excessive price tag.
Crafted in the Pacific Northwest, our all-natural pheromone spray delivers the incredibly fragrance and highest pheromone absorption.
This pheromone perfume set is designed to attract, entice connection, and boost confidence.
The blend contains notes of water lily, tiare flower, and vanilla, creating a harmonious and unforgettable scent experience.
As an oil based blend,  27 various all natural oils and ingredients come together to create its long-lasting effect and scent. 
---
For Her by RawChemistry Pheromone Perfume Gift Set
Sale price

$42.50
Regular price

$0.00
Choose options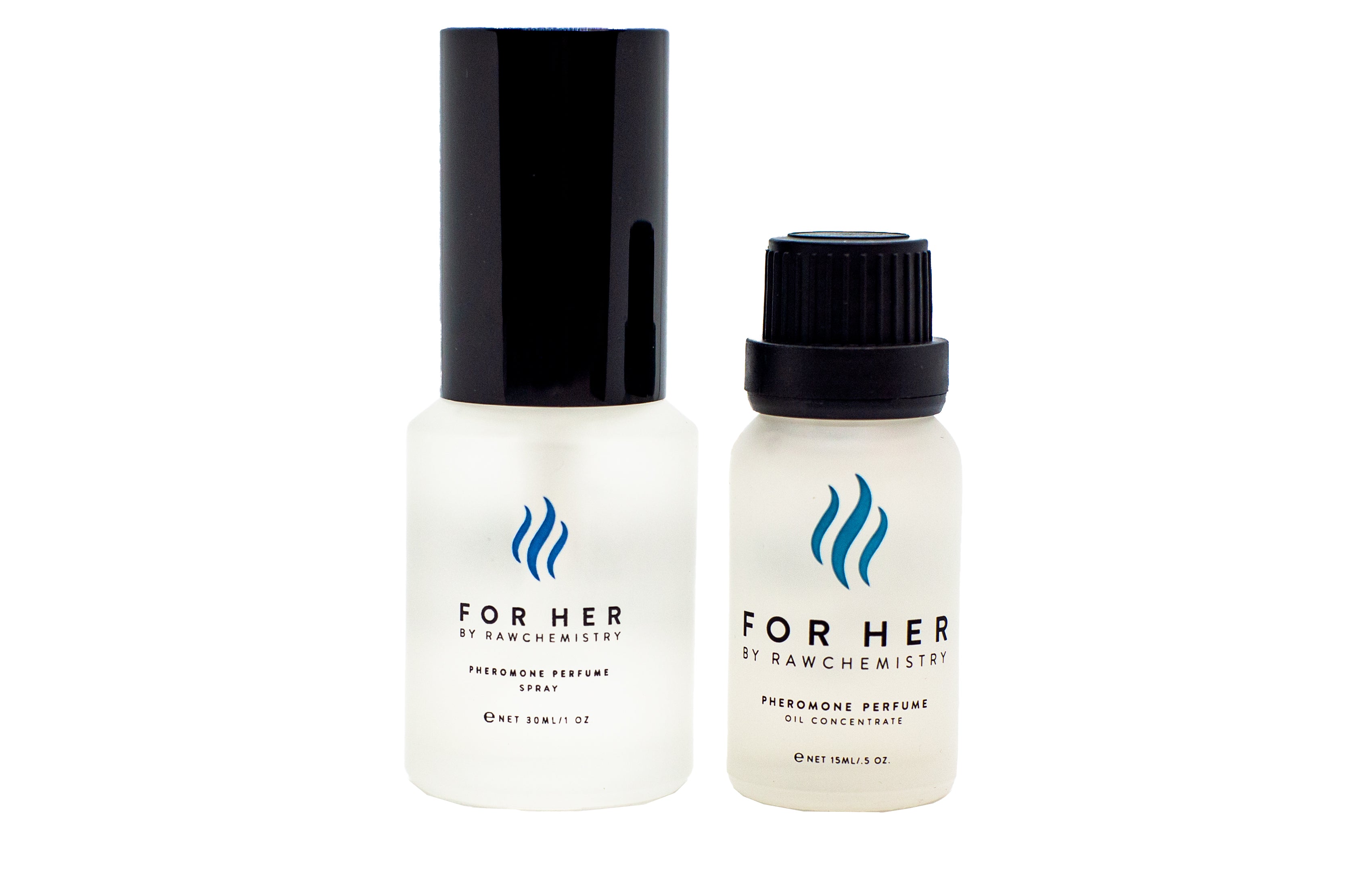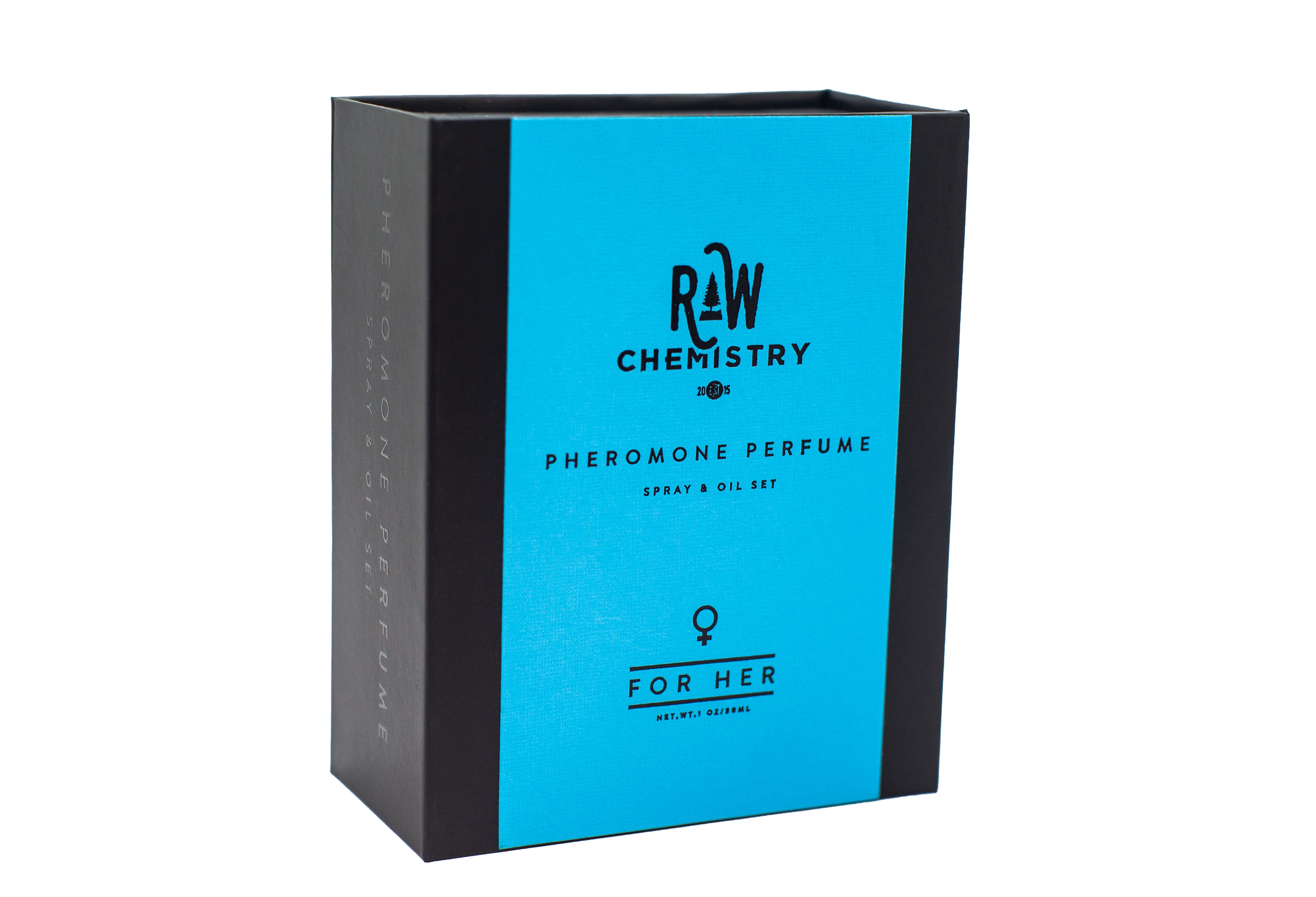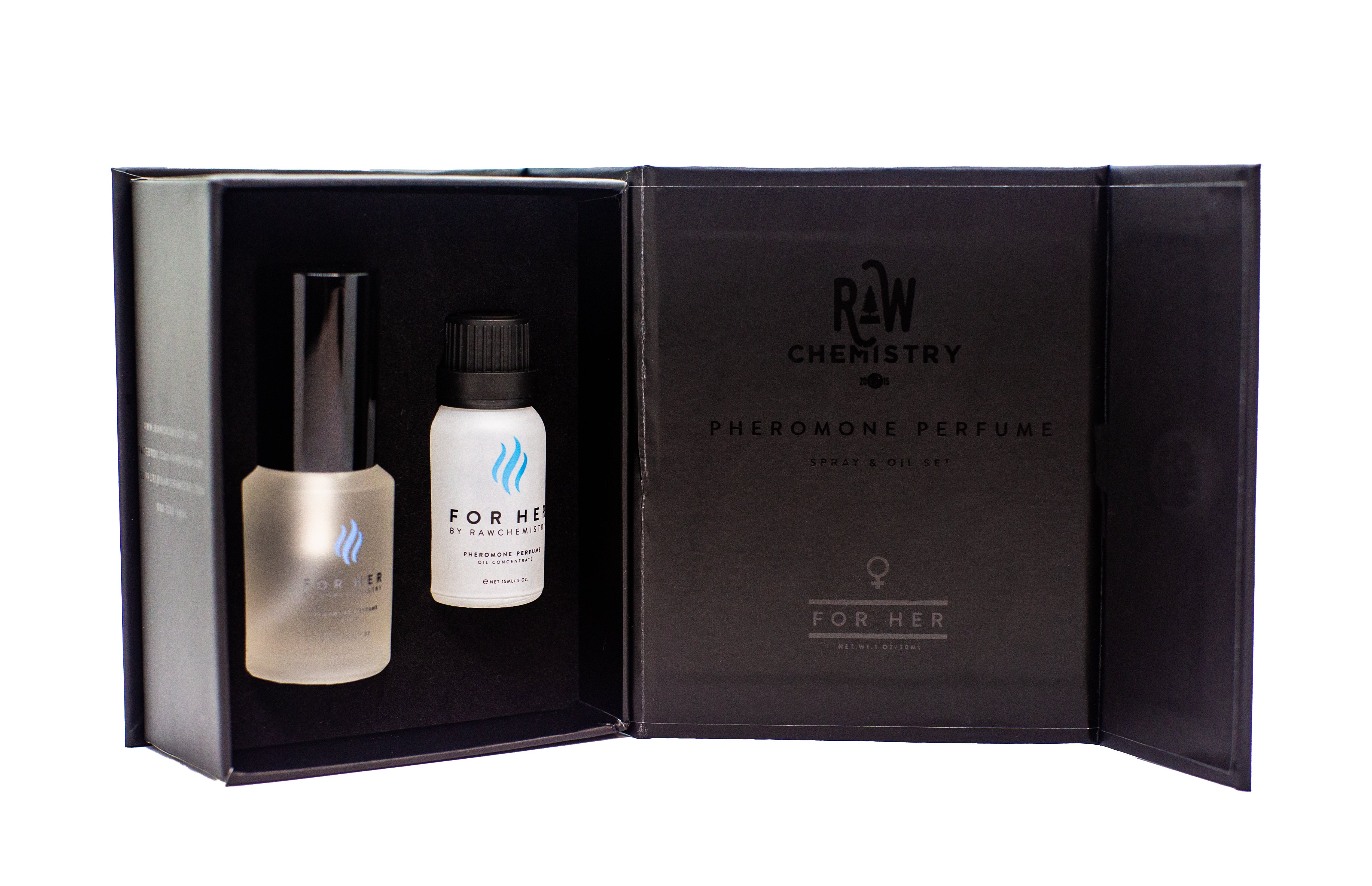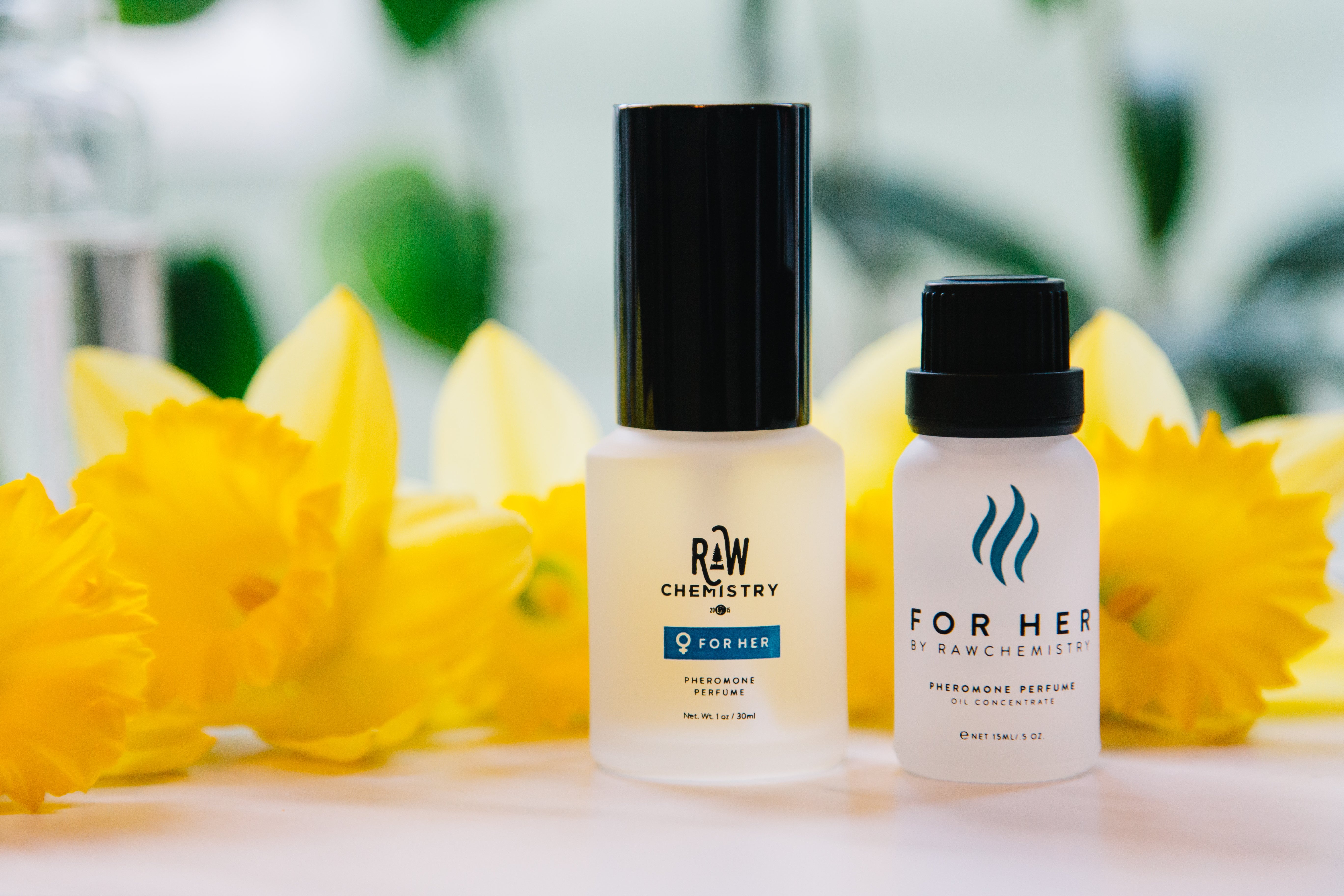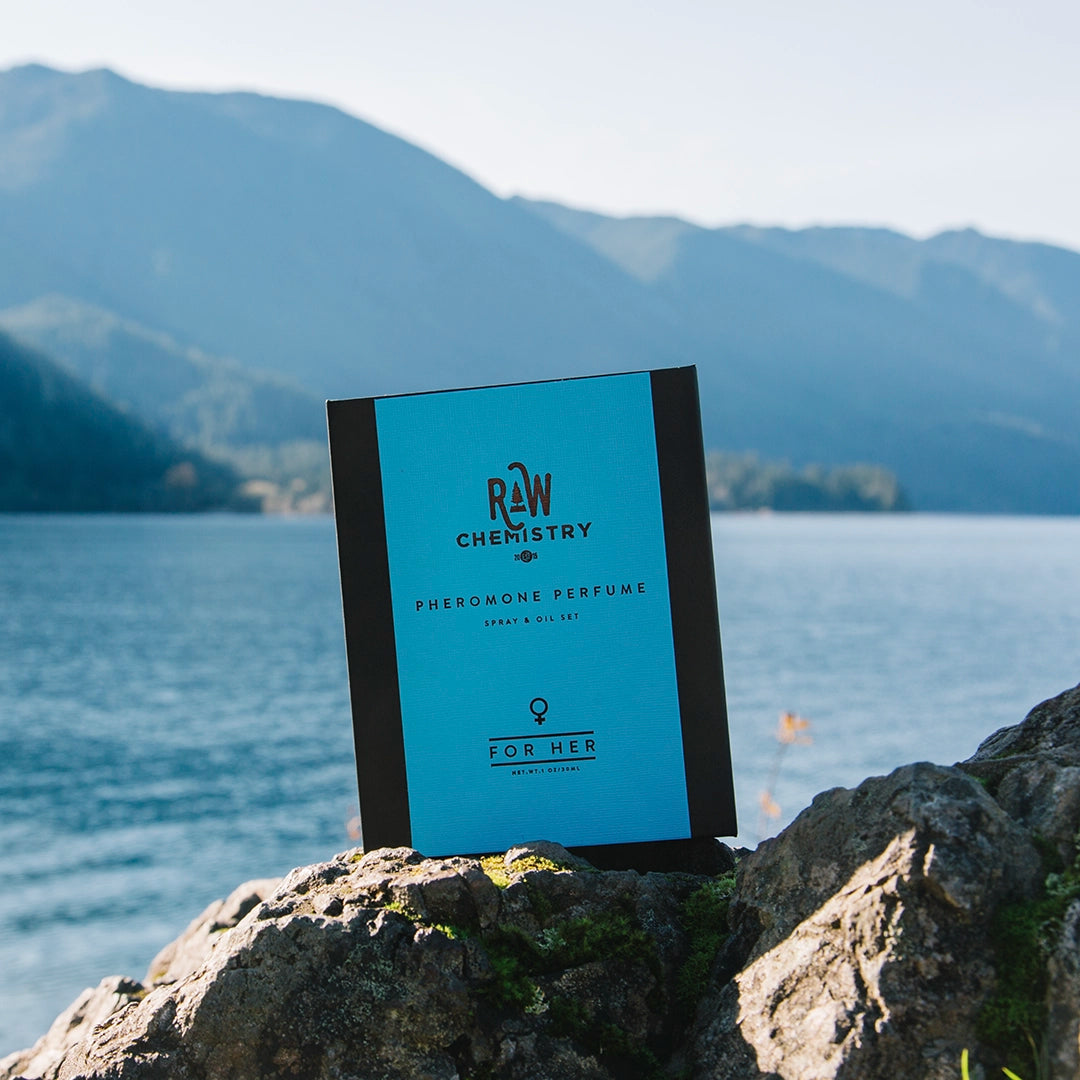 Whether you want to feel more self-assured in daily life, bring a spark back into a relationship or have that extra edge at the next gathering, this is the best perfume for women - including your incredible self.
Made with all-natural, vegan ingredients, you'll find our perfume has no chemicals or parabens. All natural here. This unique fragrance offers;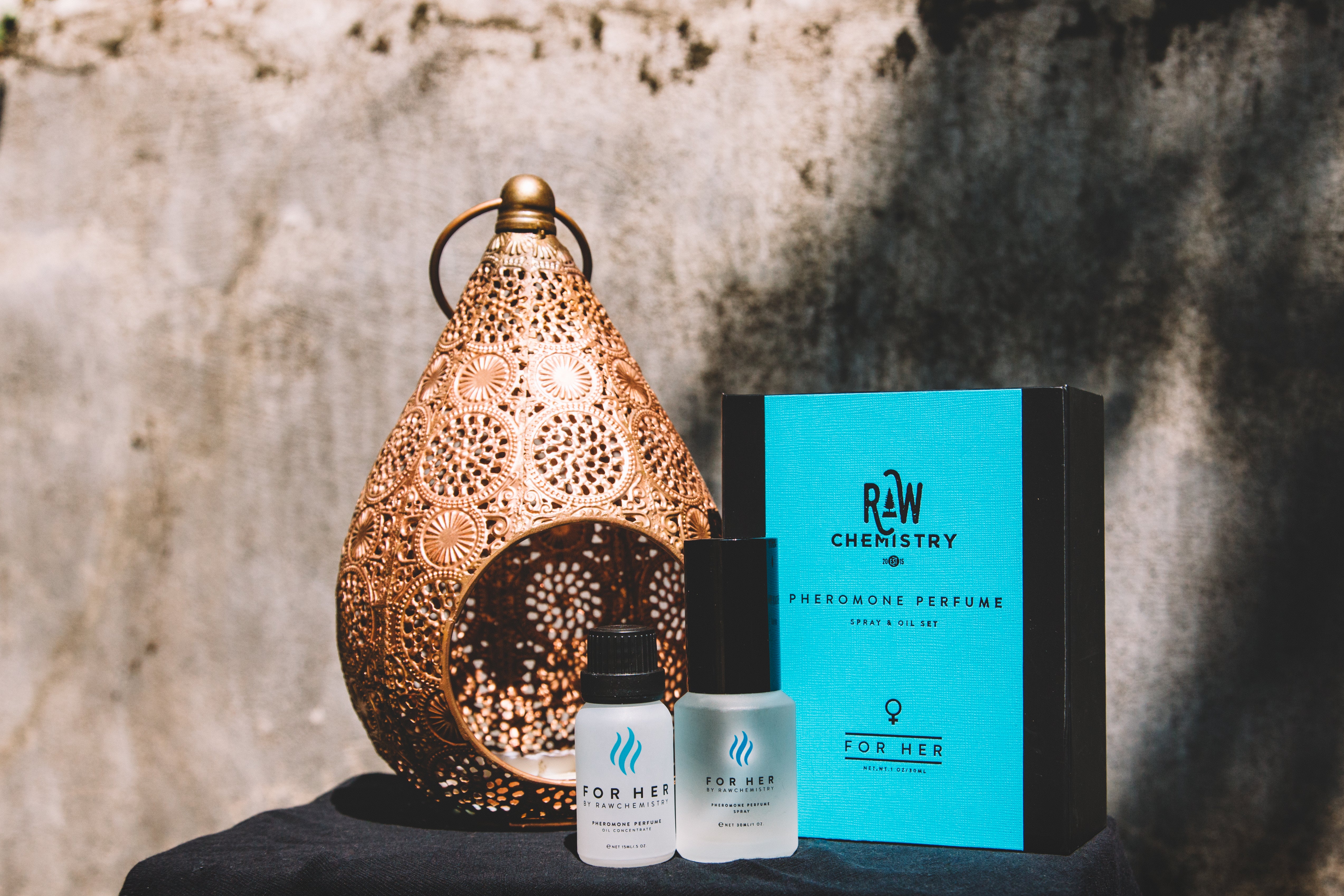 FAQ
Frequently Asked Questions
Apply the given product to your heat points, also known as pulse points. These points are behind the ears, along the jawline and at the wrists. These are the nooks where your body naturally emits more heat and, therefore, maximizes the effect of the product.
The length a scent lasts depends on the wearer's skin. The drier a person's skin, the faster the product is absorbed by the skin. The more oil skin tends to have, the longer the product lasts.

For drier skin, to maintain freshness it typically requires application every 6 or so hours.

For more oily skin, the product may stay fresh as long as 10 hours.
Very natural. No silicones. No parabens. We keep our products as raw as our name implies. Rooted in a belief that what we put on our bodies matter, we provide an almost entirely organic product that truly delivers a holistic health experience for your daily routine.
The scent is an enigma. A mystery of sorts. The ingredients enhance a different sense to every nose and palette. While some declare they have an Earthy scent, others say Irish spring, while one more will claim vanilla. The only way to find out for yourself? Try a cologne or perfume.
There are 27 various all natural oils and ingredients that come together to create the magnetizing, natural products.