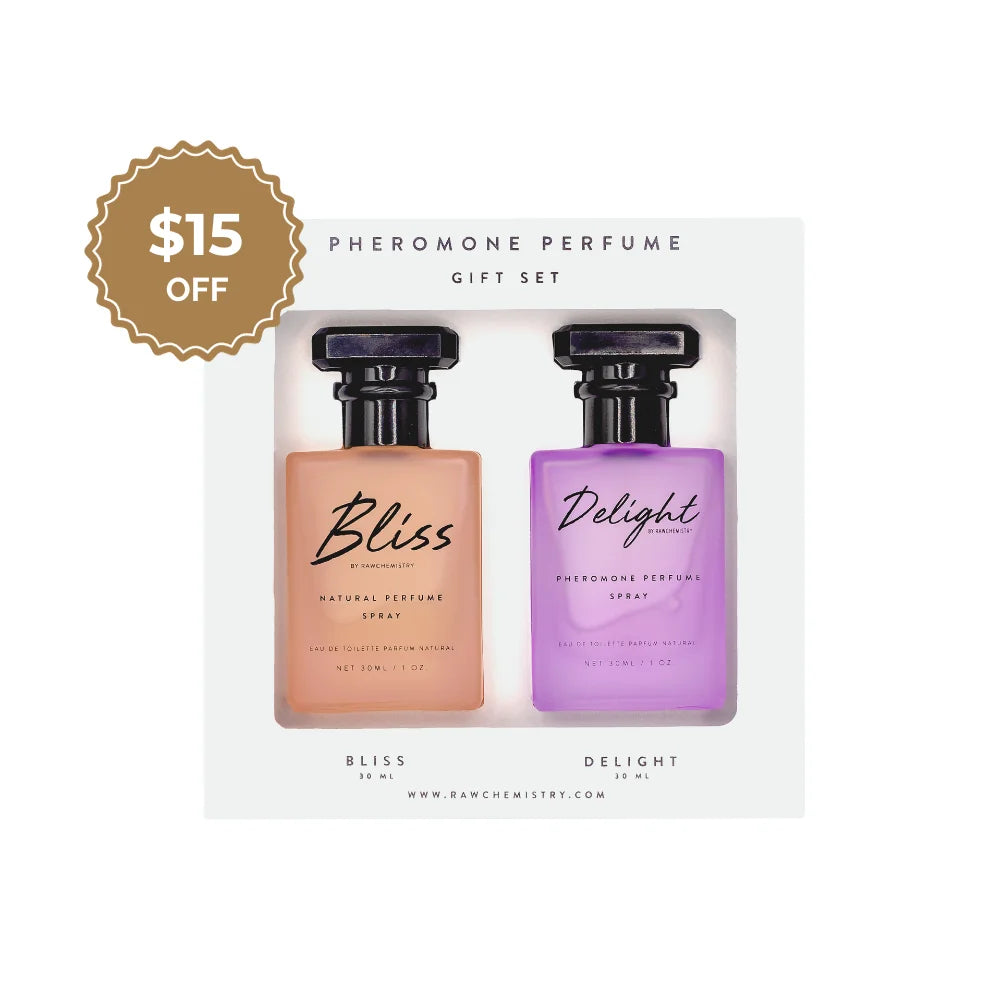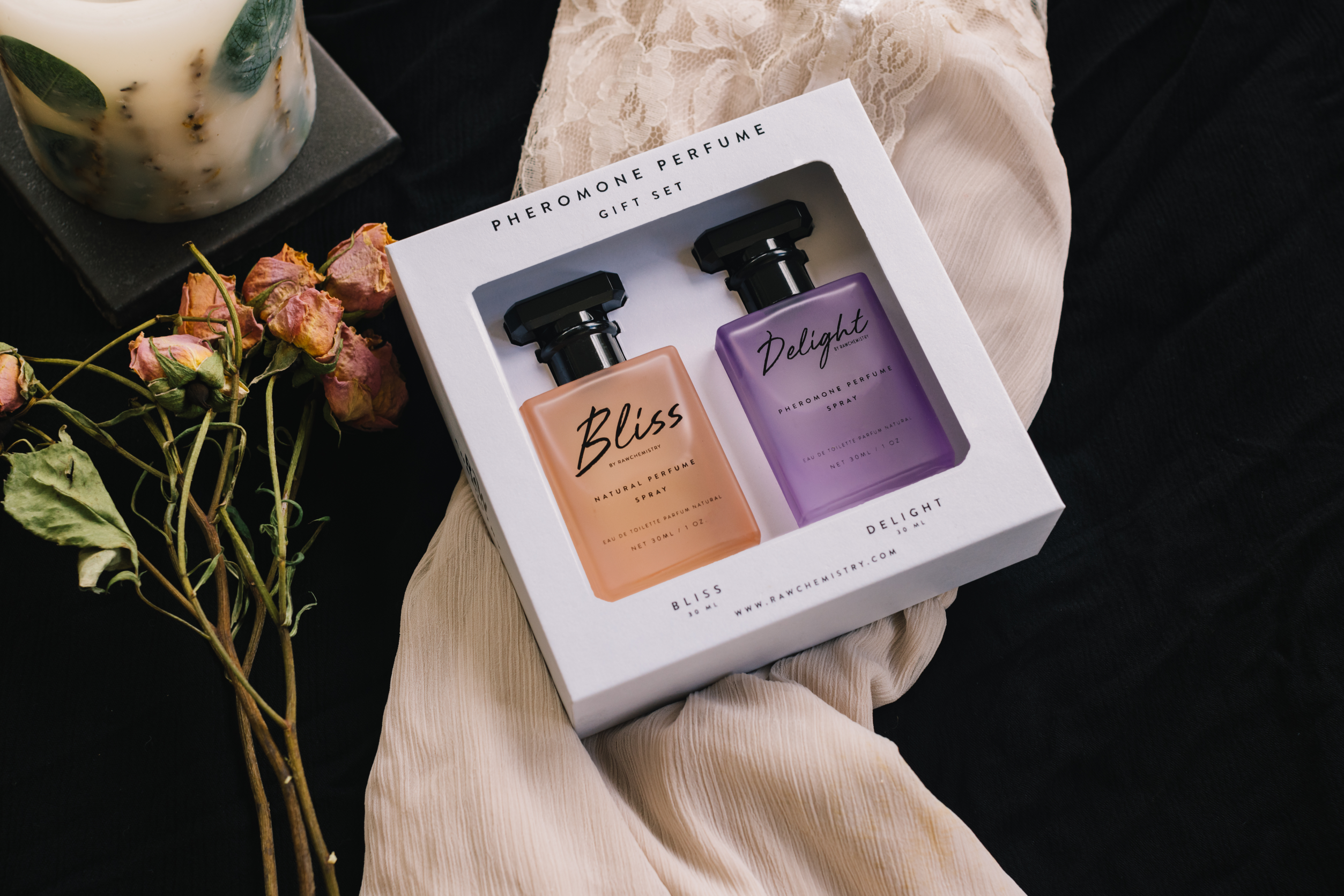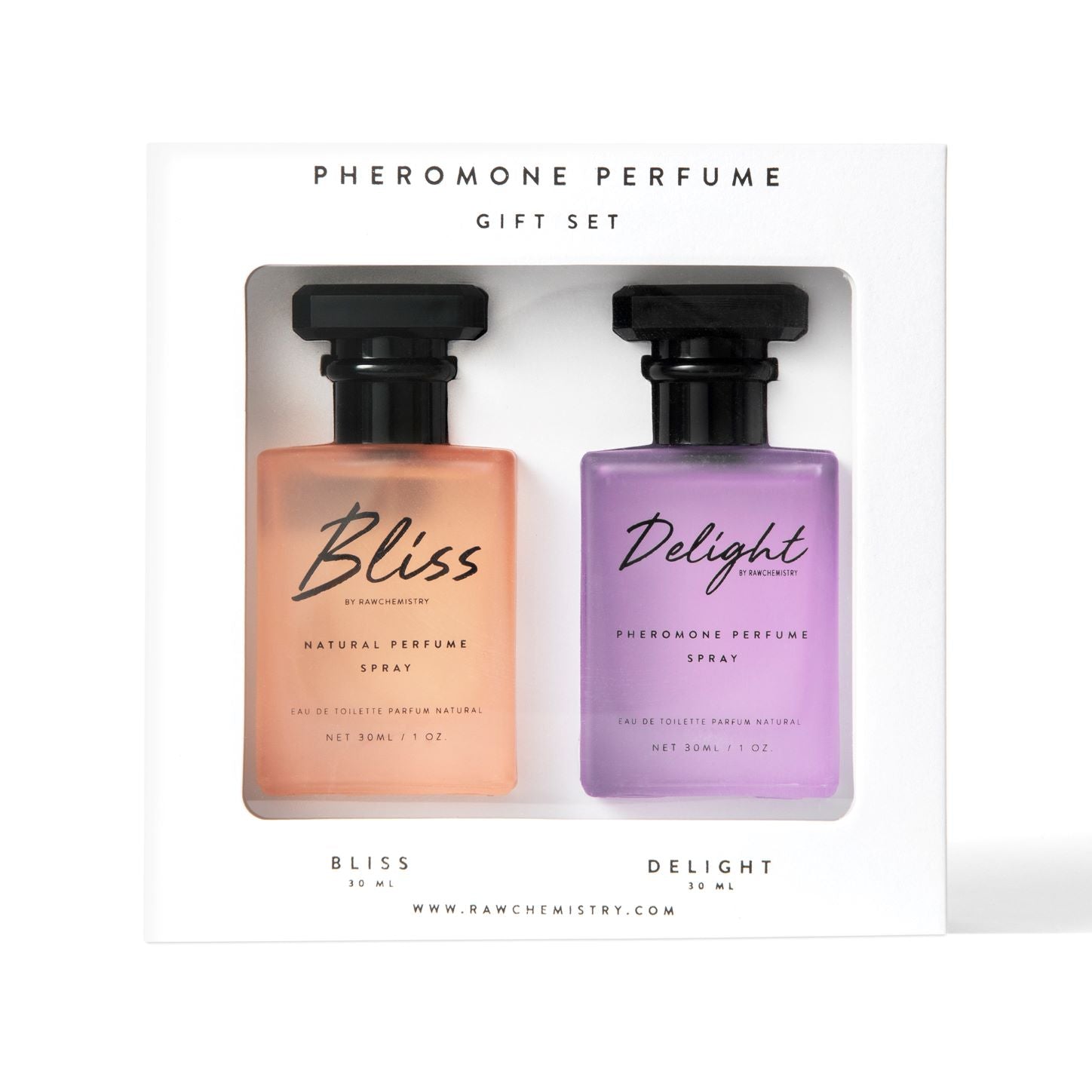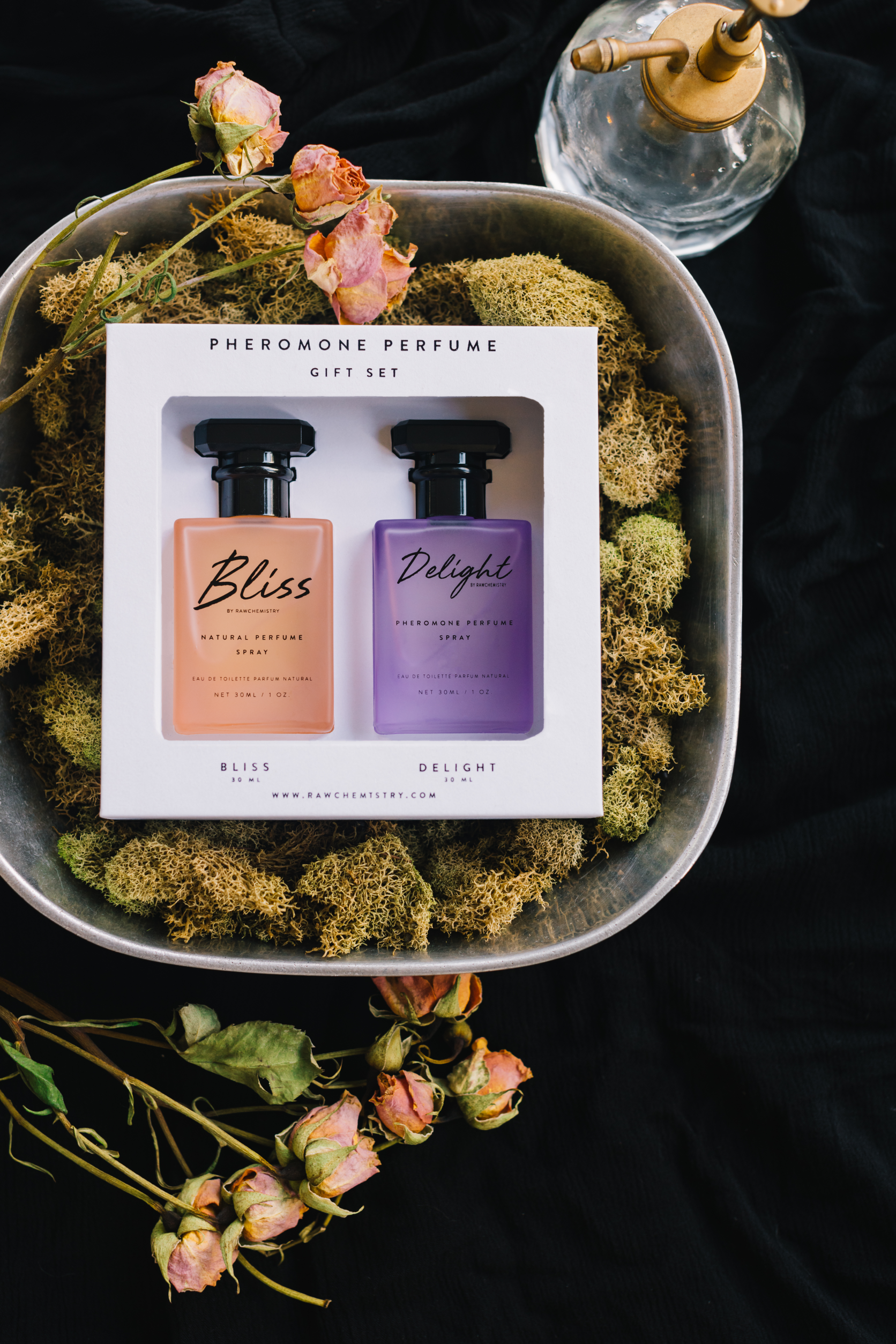 Bliss & Delight Pheromone Perfume Gift Set
PERFUMES TO AWAKEN YOUR CHARM AND AMBITIONS
Sale price

$39.99
Regular price

$54.99
(/)
Our RawChemistry Pheromone Perfume Gift Set will not only tantalize the senses, it uses the power of pheromones to reignite the confidence and poise within - making it the best perfume for women ever.
Delight by RawChemistry is an invigorating, enchanting perfume for women. It gifts a fascinating and alluring layer of mystery and elegance to your presence.
Bliss by RawChemistry is a bright and energizing perfume for women. It lifts you up on a fresh, floral breeze and gently lands with sensual musk and sandalwood undertones.
Crafted in the Pacific Northwest, our all-natural pheromone spray delivers the incredible fragrance and highest pheromone absorption.
This pheromone perfume set is designed to attract, entice connection, and boost confidence.
---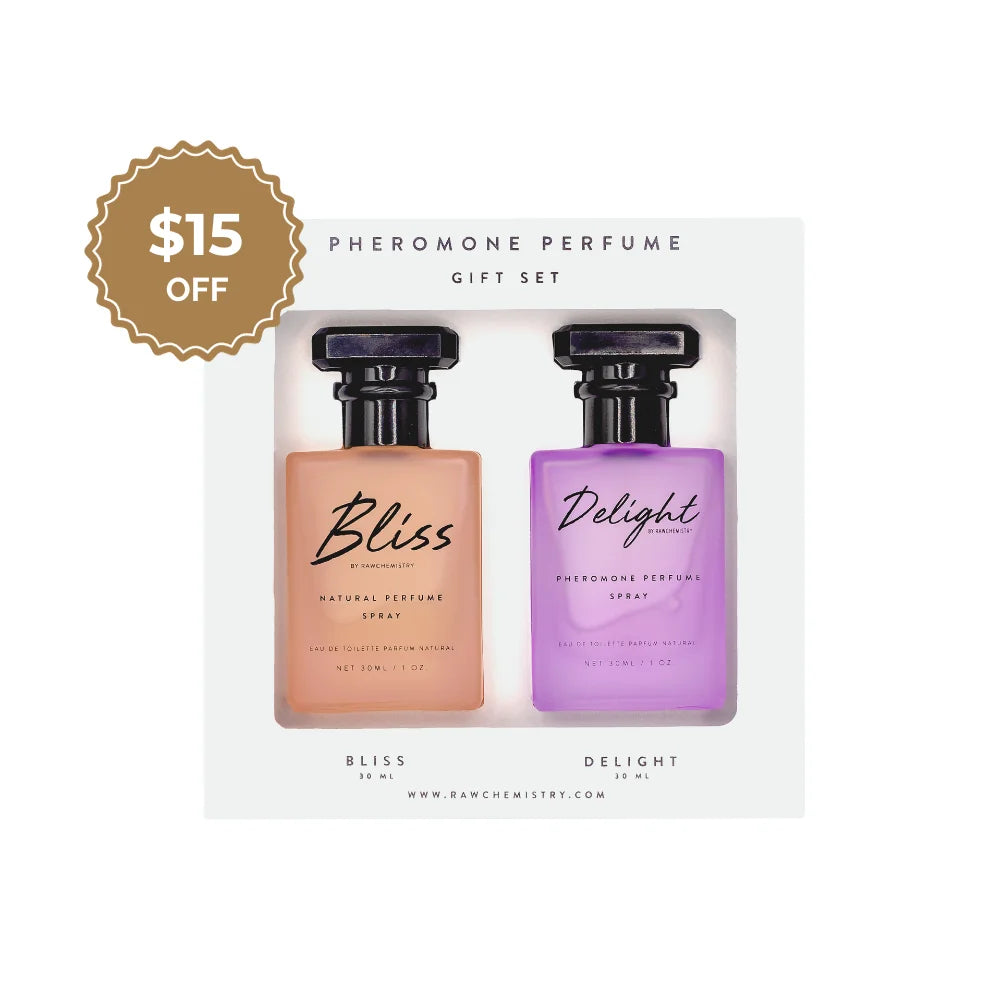 Bliss & Delight Pheromone Perfume Gift Set
Sale price

$39.99
Regular price

$54.99
Choose options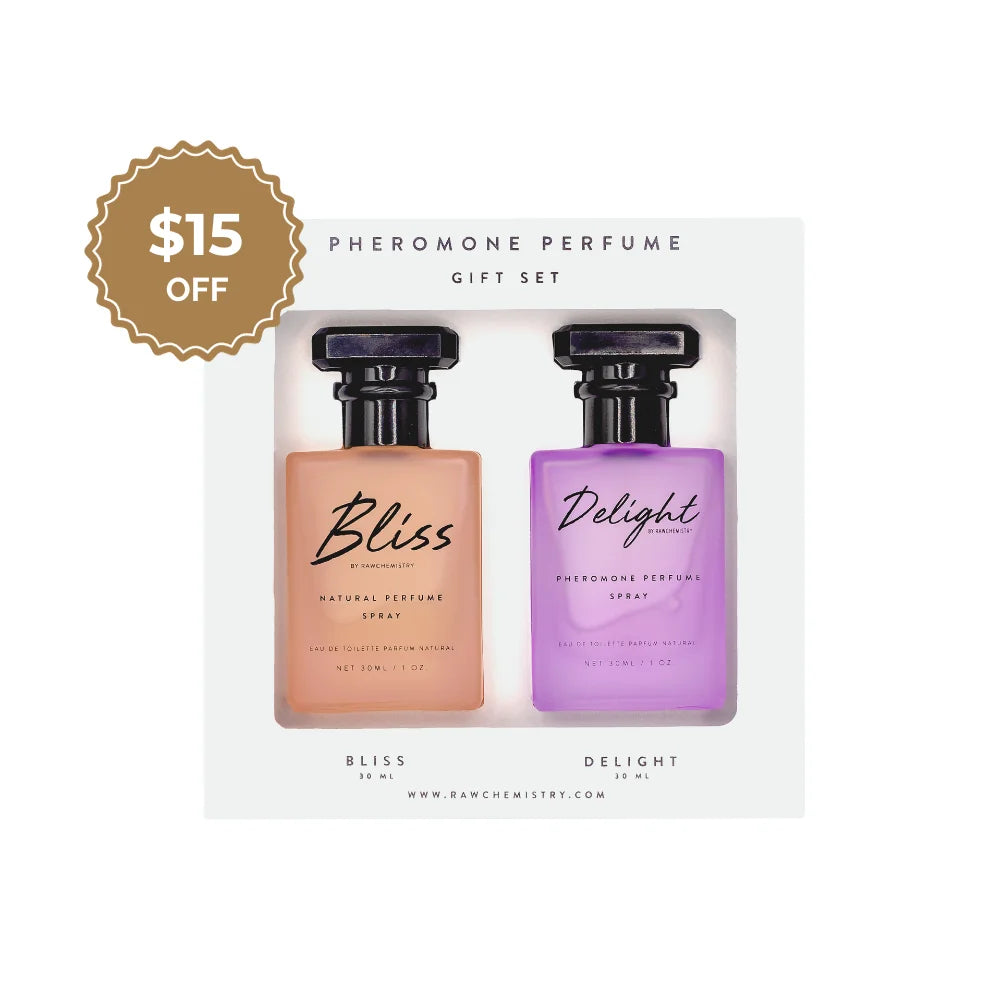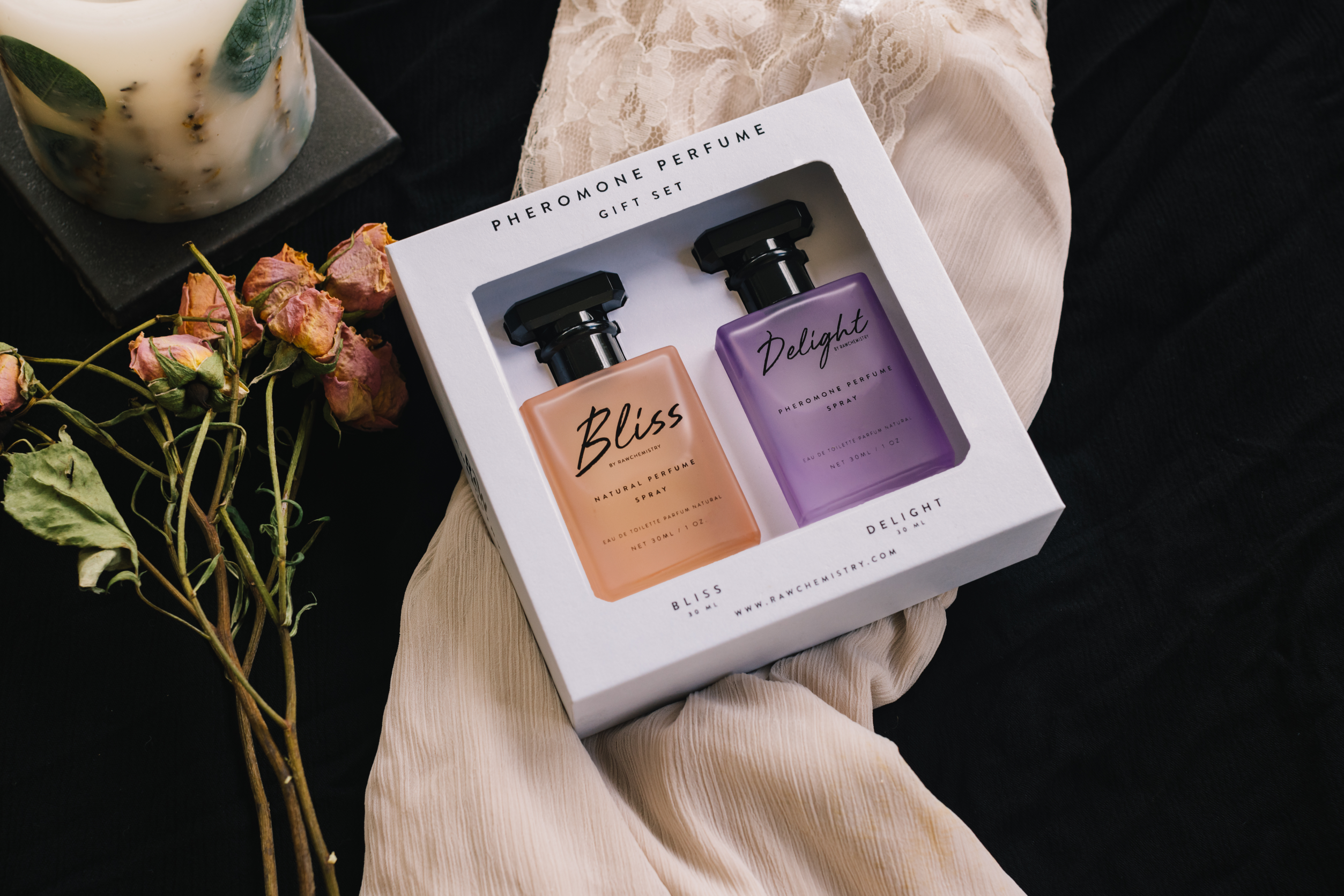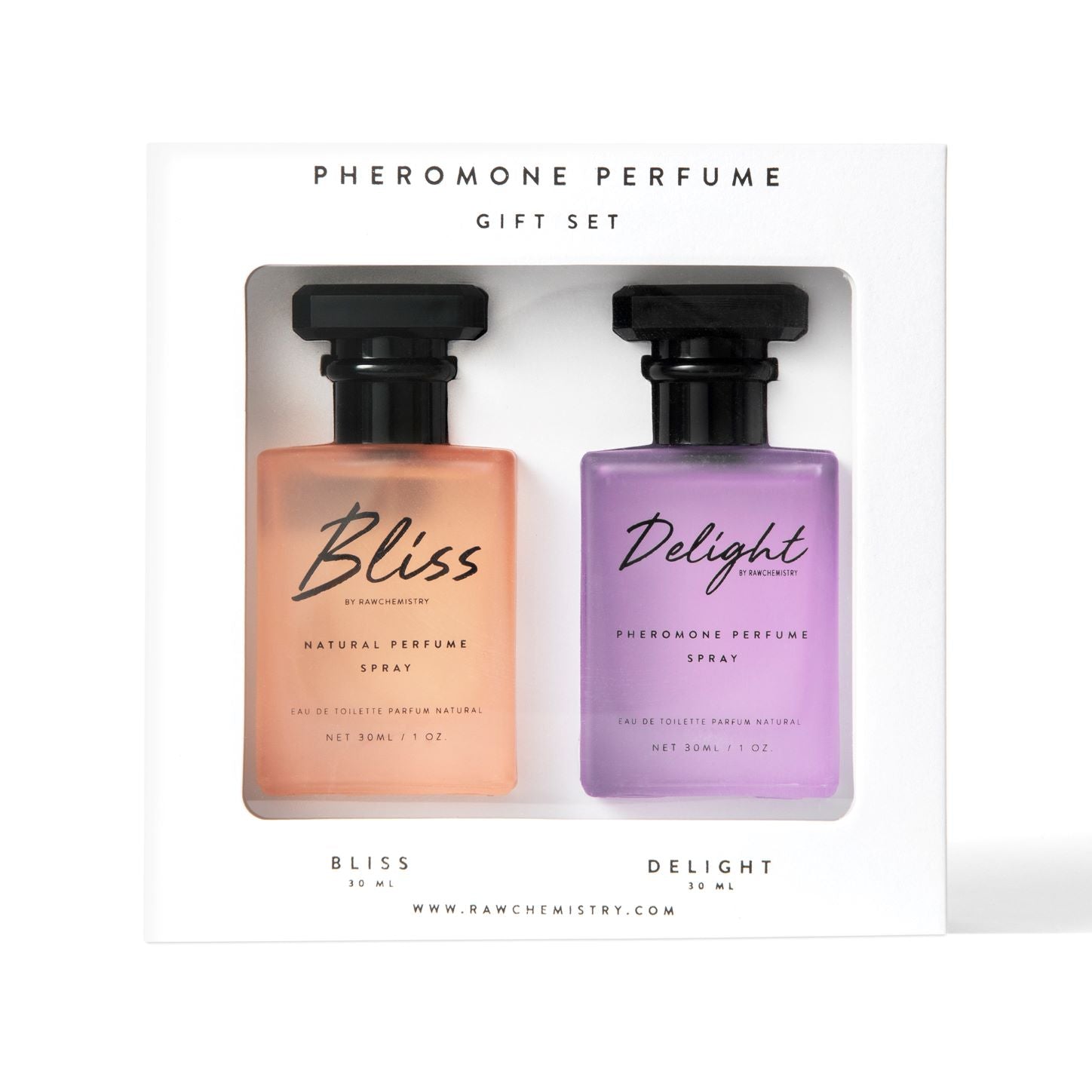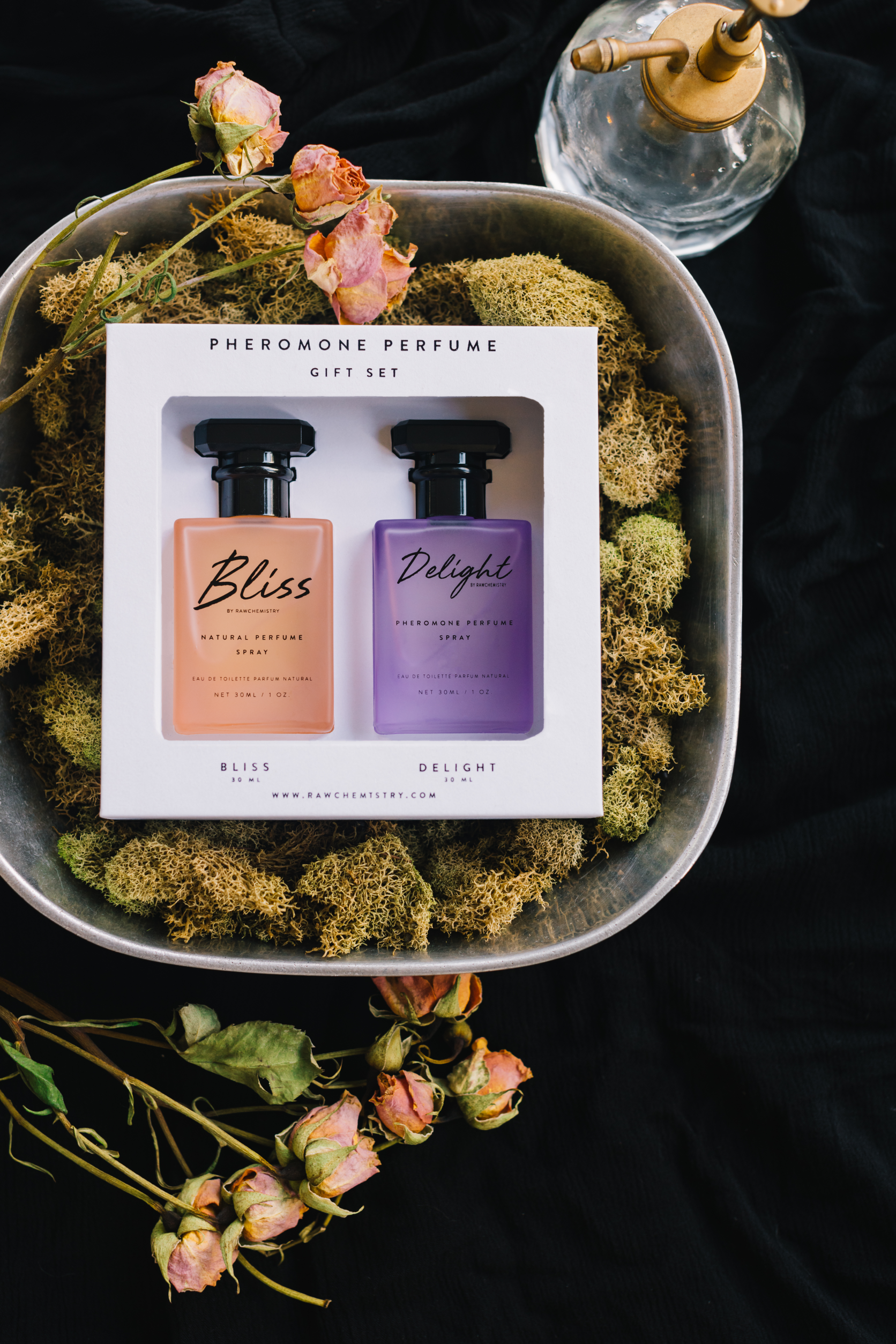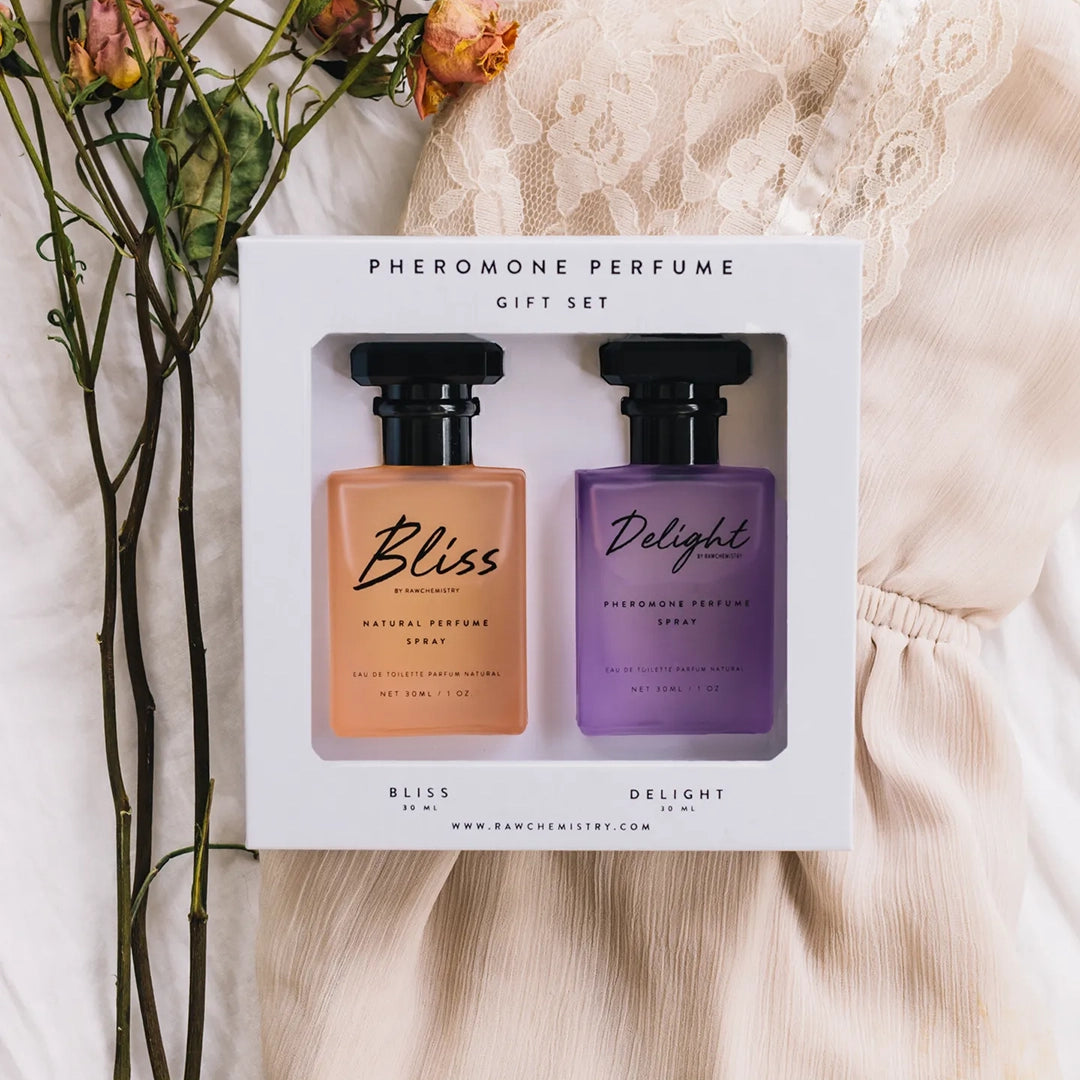 We created these womens perfume blends to enhance your innate appeal with a petal-soft gentleness, or an invigorating, enchanting perfume to fit whatever mood you're looking for. Allow our revitalizing womens fragrance blend to transport you to a state of Bliss and Delight.
Our natural pheromone perfume for women is the ultimate accessory to elevate your presence. Hand-crafted in the heart of the Pacific Northwest, we believe in the power of nature and beauty.
FAQ
Frequently Asked Questions
Apply the given product to your heat points, also known as pulse points. These points are behind the ears, along the jawline and at the wrists. These are the nooks where your body naturally emits more heat and, therefore, maximizes the effect of the product.
The length a scent lasts depends on the wearer's skin. The drier a person's skin, the faster the product is absorbed by the skin. The more oil skin tends to have, the longer the product lasts.

For drier skin, to maintain freshness it typically requires application every 6 or so hours.

For more oily skin, the product may stay fresh as long as 10 hours.
Very natural. No silicones. No parabens. We keep our products as raw as our name implies. Rooted in a belief that what we put on our bodies matter, we provide an almost entirely organic product that truly delivers a holistic health experience for your daily routine.
The scent is an enigma. A mystery of sorts. The ingredients enhance a different sense to every nose and palette. While some declare they have an Earthy scent, others say Irish spring, while one more will claim vanilla. The only way to find out for yourself? Try a cologne or perfume.
There are 27 various all natural oils and ingredients that come together to create the magnetizing, natural products.