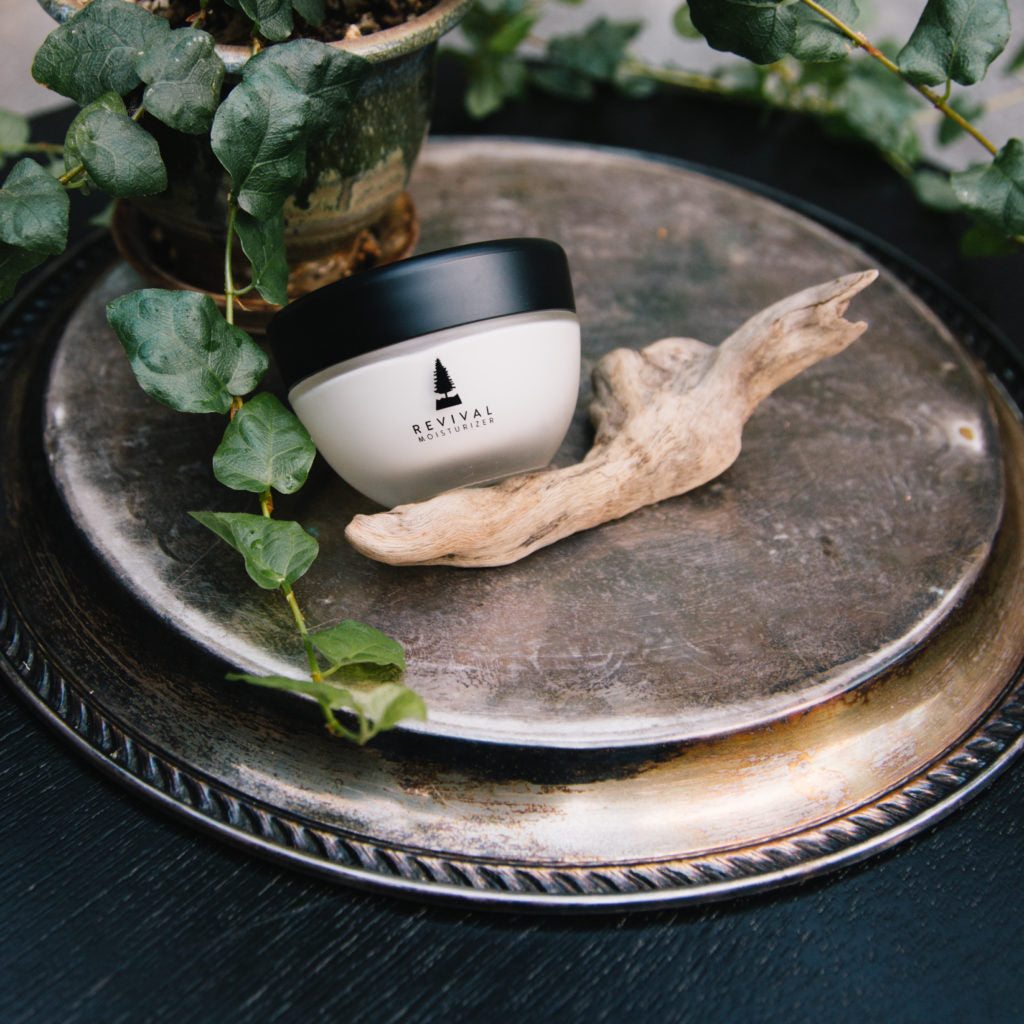 How to Have Beautiful Skin - By Using these 4 Vitamins
In a sea of tips for "how to have beautiful skin", deciding what foods to eat, which drinks to sip and the skin products to use can feel incredibly overwhelming. 
That's why, rather than toss a long list of "do this" and "don't do that" insights at you, we're outlining merely 4 must-use vitamins that will give you beautiful skin.
Here and thrilled to share all-natural vegan insights, here are the specific vitamins that reveal how to get a natural glow.
Vitamins, why they matter and which ones
Specific Vitamins are incredibly impactful for achieving glowing, smooth skin. Unlike the average beauty products packed with chemicals, these are natural ways for achieving new radiance:
Vitamin A
Vitamin B5
Vitamin C
Vitamin E
Here is exactly why each of these vitamins is so crucial and how to get a natural glow with them - without messy DIY attempts or pills.
First, to confirm, what is a vitamin?
We've heard about vitamins our entire lives (the sun allows us to make Vitamin D, oranges have Vitamin C), yet when we stop and try to define what they are - it's surprisingly tricky for many of us.
A vitamin is -
An organic compound that, in small quantities, is necessary to keep one alive.
It's necessary for our body get these organic compounds because:
Our body does not produce enough of each vitamin without outside help or
We don't manufacture quite as much as we need
There are 13 vitamins known to humans, each with their own benefits and purpose in the body.
When we lack certain vitamins, there can be corresponding health issues from that deficiency. This includes the skin. When we don't have enough of certain vitamins - our body doesn't have that outside help needed for the most proper, full health and function.
To have beautiful skin naturally, use these 4 vitamins
Vitamin A
Vitamin A is a fat soluble vitamin, meaning it is processed when absorbed or taken with fats, such as avocado or coconut oil.
While consuming vitamins is beneficial, it's also discussed much more - unlike the incredible transformation that comes from being applied topically. When placed on the skin, Vitamin A has been found to:
Have anti-aging properties, such as fighting wrinkles and smoothing the skin
Trigger the production of collagen, which needs stimulation to increase the body's production of it. Collagen production is vital because it helps to:

Increase skin elasticity
Smooth skin, including slow down aging (and some feel reverse)

Tone the skin by helping to lighten spots darkened by sun exposure and encourage healthier, fresh cells to burst forth and even out the overall tone and appearance of the skin
Decrease the production of oil, allowing pores to be clear and reduce the level of acne
As face masking gets more popular, there are vitamin-packed options available.
However, although a face mask once a month or even per week is an excellent start, it's not going to deliver the same results as ongoing use.
Applying the luscious benefits of Vitamin A every morning and evening as part of your regular routine, such as through a revolutionary vegan, all-natural moisturizer will help facilitate glowing, radiant skin - that much faster.
Vitamin B5
Vitamin B5 is essential to optimal skin function and radiance.
This vitamin doesn't get as much attention as many others. As children we heard about Vitamin A for eyesight and Vitamin D coming from rays of sunshine but less about the importance of this vital compound.
Vitamin B5 is potent for:
Hydrating

This vitamin has a hydration factor known as a humectant, which helps to stabilize the barrier to your skin. Once stabilized, your skin is better able to take in water that will hydrate your skin and keep it oh so luscious.
If your skin tends to be dry, that makes Vitamin B5 especially vital in how to get a natural glow.

Anti-aging

When Vitamin B5 is applied to the surface of skin, panthenol (which lays within Vitamin B5) comes into play.

Panthenol soothes and softens the skin, making it a powerful partner in battling the effects of aging on the skin. Not only that, this is a natural way to add some luscious plumping to the skin - helping it to look its most radiant, youthful self.



Treating skin conditions

Vitamin B5 has anti-inflammatory properties. This makes the vitamin a powerful force for giving relief to inflamed skin, such as from eczema or dermatitis.  
Vitamin C
Vitamin C, when applied directly onto the skin, is known for its ability to heal, protect and rejuvenate.
We may think of getting Vitamin C through eating it, such as via citrus fruit, however - according to Life Extension, "applying vitamin C to the skin is 20 times more effective than oral ingestion".
For how to get a natural glow, here are some of those benefits, maximized when applied topically.
Anti-aging
Topically, Vitamin C is a powerful antioxidant to promote fighting free radicals. As shared by The Youthist, Vitamin C "is a darling of the anti-aging world".
Scar-healing
In one study, 80 people underwent a topical treatment with Vitamin C, which was applied for 6 months ongoing after they'd had an operation that resulted in scarring. Sure enough, as months went on, scar levels decreased, continually healing the skin.
Vitamin E
This vitamin is, in fact, an entire group of vitamins - known and beloved for their antioxidant properties.
Antioxidant
Vitamin E is an antioxidant, meaning it fights free radicals that cause damage, making it ideal for helping to heal and prevent skin cancer. It's also known to rejuvenate the skin, particularly from the damage accumulated from the sun or common pollution (which surrounds us all in modern day life) and smoking.
Anti-inflammatory
Board-certified dermatologist Ava Shamban shares, "Vitamin E is a natural anti-inflammatory, so it can be soothing and help calm the skin," she says. "It's also good for hydrating skin".
This vitamin is so powerful yet safe - it's best maximized when applied in limited quantity each and every day. The easiest way to do so? Apply with a Vitamin E-infused natural cream.
How to get a natural glow fastest? Use all 4 vitamins, together
While each vitamin solo will help with the given benefits, maximize your skin glow by using each of the properties.
There are a few options for applying the vitamins topically, like serums with each type of vitamin within. However, to maximize time for your busy, on-the-go lifestyle, we recommend going for a refreshing option that only needs to be applied morning and night → The vegan moisturizer with all 4 vitamins (and then some)